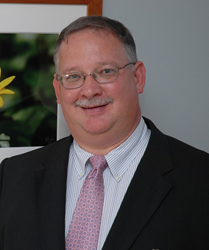 Centerville, OH (PRWEB) September 29, 2015
When Rich Gulling decided it was time for a change in his career path, he knew he wanted to be able to use his skills and experience to make a positive impact on his community. That's why he chose to launch The Growth Coach of The Miami Valley and Indianapolis, a local business and sales coaching franchise.
The Growth Coach is the largest provider of affordable group coaching workshops in the nation, but coaches also offer one-to-one coaching services, remote coaching delivered via phone and web, and coaching for special projects as well as alternative financing, business valuation services, sales mapping and more. Clients include the owners of small- and medium-sized businesses, management teams, sales teams and self-employed professionals among others. Gulling's local franchise serves Dayton, Kettering, Centerville, Springboro, Trotwood, Troy, Piqua, Sidney and Eaton in Ohio as well as Richmond and Indianapolis in Indiana.
"Building a business is about delivery of a great product or service that the people in your community need. It's about being a strong leader, having a team with a strategic mindset, taking the time to be an innovator, focusing on the customer and much more. At The Growth Coach of The Miami Valley and Indianapolis, my specialty is helping you transform your business into a successful asset while balancing your life," Gulling said.
Gulling began his career as a pharmacist after graduating from the University of Toledo and earning his Master's degree in Business Administration with a dual major in Marketing and Financial Administration at Wright State University, where he also served as an adjunct professor of finance and health care finance. In 2001, he began working in hospital operations and was selected as a founding member of the Strategic Improvement Division of Good Samaritan Hospital, where he received extensive training in Six Sigma, the Change Acceleration Process, Lean, Leadership and the Creation of High Performance Teams. Since then he has served in a wide variety of leadership, coaching, consulting and oversight roles at the Dayton Heart and Vascular Hospital at Good Samaritan and Premier Health Partners.
"When my career came to a fork in the road, I knew it was time to take this journey. I've been fortunate that my career changes have given me opportunities to step out of my comfort zone and that has resulted in great personal growth. I launched The Growth Coach of The Miami Valley and Indianapolis because I wanted to take my experience in process improvement, leadership, team-building, marketing, customer service, user-centered design and finance and turn it into a business that can truly impact my community," Gulling said.
As a Growth Coach, Gulling is also certified in The Strategic Mindset coaching process, which adheres to the standards, practices and policies that the International Coaching Federation has set forth in their Code of Professional Standards and Ethics.
The Growth Coach, founded in Cincinnati, Ohio, sold its first franchise in 2003, but its leaders have a successful 20-year track record of helping business leaders find success and balance. Today the business and sales coaching franchise is in more than 100 markets worldwide. The Growth Coach was included in Bond's "Top 100 Franchises" and recognized in Entrepreneur Magazine's "Franchise 500" and "Best of the Best," in USA Today as one of the "Top 50 Franchises for Veterans" and "50 Top Franchises for Minorities" and has been featured on FOX, CBS and NBC. The company's Strategic Mindset Process is so effective that it comes with a money-back guarantee.
For more information about how The Growth Coach of The Miami Valley and Indianapolis can help you and your business, call (937)343-6254 or (317)643-4187, email RGulling(at)TheGrowthCoach(dot)com or visit http://www.TheGrowthCoachMVI.com.
ABOUT THE GROWTH COACH
The Growth Coach was founded in Cincinnati in 2003 and is the only pure business and sales coaching franchise aimed at driving success while balancing the lives of business owners, managers, sales people, self-employed professionals and executives across a wide spectrum of businesses and industries. The Growth Coach specializes in group workshops and individual coaching with the goal of helping clients gain greater focus and leverage to work less, earn more and enjoy more fulfilling lives. The Growth Coach is active in more than 100 markets in the United States and abroad and is always looking to expand domestically and internationally. For more information about the company or the process of opening a business coaching franchise, visit http://www.TheGrowthCoach.com.