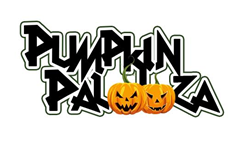 Washington, DC (PRWEB) September 30, 2015
In honor of fall's official arrival, Capitol Hill Hotel, a member of the Independent Collection— a growing collection of intimate lifestyle hotels—has declared October "Pumpkinpalooza." Throughout the entire month, Capitol Hill Hotel will embrace the current pumpkin craze with a celebration of all things pumpkin, ranging from pumpkin-spiced popcorn by Popped! Republic to local pumpkin beer and culminating with a pumpkin carving contest that will put guests' artistic skills to the test.
Pumpkinpalooza kicks off on October 1, 2015, with a visit from the Popped! Republic Truck, a local artisanal gourmet popcorn company and a long-standing partner of Capitol Hill Hotel. For Pumpkinpalooza, they have specially created a new Pumpkin Spice flavor. Guests will be given a sampling of this new flavor during the hotel's wine reception on October 1. All month long, Capitol Hill Hotel's regular wine reception will be enhanced and pumpkinized, as the hotel will now also serve Pumpkin Ale by AleWerks based in Williamsburg, Virginia. Each morning, pumpkin butter will be offered at the hotel's complimentary breakfast buffet. Members of IC Local, the Independent Collection's loyalty program, will also enjoy perks including Pumpkin Spice popcorn and other surprise pumpkin-themed treats.
The festivities will conclude with an end-of-the-month Pumpkin Carving Contest on Thursday, October 29, 2015. Participants will be supplied with the pumpkins and carving utensils to craft their unique creations. (Pumpkins can also be delivered to guestrooms for carving.) Each carved masterpiece will be displayed in the lobby during Halloween for trick-or-treaters and guests, neighbors and employees will be encouraged to vote for their favorite pumpkin. The winner will be announced on October 31 and that lucky carver will win a future overnight stay at Capitol Hill Hotel.
For more information about Capitol Hill Hotel, please visit http://capitolhillhotel-dc.com/. To enroll in the Independent Collection's IC Local program, please visit http://www.independentcollection.com/ic-local.
###
About Capitol Hill Hotel: Capitol Hill Hotel is located in the heart of the Capitol Hill historic district, one of the most prestigious neighborhoods in the capital, and just footsteps from the capital's most famous landmarks. Capitol Hill Hotel welcomes both short and extended stay travelers and the property encompasses 152 all-suite guestrooms which all feature a kitchenette or kitchen. Drawing inspiration from its beloved neighborhood, the Capitol Hill Hotel design is dubbed "Federalist chic" as it incorporates modern décor with local aesthetics – paying homage to the vibrant and culturally eclectic city in which it resides. Adjacent to the hotel are renowned local restaurants and boutique shopping alternatives. Travel a few steps further and be amongst world leaders and moved by historic landmarks.
About Independent Collection Hotels: The IC is a growing collection of cultivated and intimate lifestyle hotels located in unique residential neighborhoods of gateway cities across the US. Founded in New York in Tribeca and then Brooklyn, it has grown to Boston's West End, Midtown Village in Philadelphia, Washington's Capitol Hill, Georgetown, and Dupont Circle, down to Miami's South Beach, and west to Santa Barbara across the last five years. This distinctive hotel concept is renowned for its simple sophistication, authentic connection to local communities and personalized service. Independent Collection hotels are created for the independently minded traveler and invite guests to experience the true spirit of the city. For more information on Independent Collection, please visit http://www.independentcollection.com.