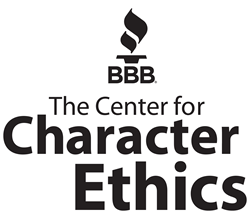 "These businesses and non-profit organizations have all stood out as being very intentional about exceeding marketplace standards for ethics
Columbus, Ohio (PRWEB) September 29, 2015
Better Business Bureau® (BBB) Center for Character Ethics® will celebrate its 20th anniversary of the Torch Awards for Ethics program. The recipients will be honored at an event luncheon held at the Ohio State University, Ohio Union in Columbus.
Four businesses and two non-profit organizations were selected as recipients of the prestigious 2015 Torch Awards for Ethics.
"These businesses and non-profit organizations have all stood out as being very intentional about exceeding marketplace standards for ethics. Additionally, they have all conveyed the importance of the process to apply and evaluate themselves against the six Principles of Trust." said Kip Morse, President & CEO of BBB Serving central Ohio.
Recipients of the 2015 Torch Awards include: Yoder Concrete Construction LLC; Kern Inc.; KMA Electric, Heating & Cooling; Mid-City Electric and two non-profits are Clintonville-Beechwold Community Resources Center and Ohio Presbyterian Retirement Services.
Ten Students of Integrity Scholarship Recipients and future leaders will also be recognized from high schools throughout central Ohio.
Founded in 1994, the national award-winning "educate & recognize" program is the premier public recognition of organizations that intentionally pursue the six Trust! Principles. The award embodies BBB's mission of advancing marketplace trust.
BBB Torch Award Luncheon information and event registration is available at:bbb.torchawards.com.
About BBB
For more than 100 years, Better Business Bureau has been helping people find businesses, brands and charities they can trust. In 2013, people turned to BBB more than 132 million times for BBB Business Reviews on more than 4.5 million businesses and Charity Reports on 11,000 charities, all available for free at bbb.org. BBB Serving Central Ohio was founded in 1921 and serving 21 counties in Ohio, is one of 112 local, independent BBBs across North America.
About BBB Center for Character Ethics
BBB's Center for Character Ethics is a business-supported, free-enterprise advancing non-profit organization focused on serving business managers & classroom educators with leadership character and organizational ethics strengthening resources. Our mission is to provide character ethics assessment, training and recognition to for-profit and non-profit leaders and to provide k-16 educator-focused character strengthening programs. As a result, we intend to help both producers and consumers flourish in central Ohio.