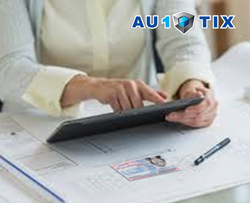 the technology that moves the low hanging fruit away from the reach of many fraudsters is already there. BOS, the first 2nd generation ID image authentication and processing technology is already used by an increasing number of market majors.
Nicosia, Cyprus (PRWEB) September 30, 2015
Financial fraud is driven by identity fraud. According to mounting evidence fraudsters flock to mobile fraud because it's easy.According to the recently published TechRepublic article over 30% of all identity fraud attacks start out on the phone (http://www.techrepublic.com/article/phone-identity-fraud-is-the-new-low-hanging-fruit-for-crooks/). This adds to the perhaps more alarming fact that mobile phones play a vital role in customer onboarding, where much of the identity fraud begins. The typical use case in customer-not-present account opening in regulated markets involves customer taking a photo of their ID using their smartphone cameras and submitting it via their mobile device or computer for authentication and data referencing. Amazingly, the common practice is still having these pictures eyed by a back-office team. Mostly NOT border control experts… The result is unreliable yet slow and costly fraud screening.
But the technology that moves the low hanging fruit away from the reach of many fraudsters is already there. BOS, the first 2nd generation ID image authentication and processing technology is already used by an increasing number of market majors. This technology takes advantage of the capabilities that already exists in today's smartphone, far better than any 1st generation solution. BOS technology is designed for handling sub-optimal image qualities that so characterize online. It can detect image tampering even if manipulated data is perfectly logical, and it can add even collateral indicators that may suggest potential risk.AU10TIX draws attention to the fact that identity fraud prevention should start already at customer onboarding, and the technology for it is already there.
"Obviously there is an arms race and battle of brains between fraudsters and online/mobile service providers", says Ron Atzmon, Managing Director of AU10TIX: "It is already clear that identity fraud prevention is a multi-factor thing, and robust multi-factor ID authentication is now available in online and mobile channels. You don't want to mess with a fraudster that's already in, using fraudulent identity he or she whitewashed at onboarding. In that case you're likely to get it once the fraud has already been make".
"Identity fraud prevention is inseparable from customer onboarding", says Ofer Friedman, VP Marketing of AU10TIX: "Those who behave otherwise are losing customers and money. 2nd generation ID authentication technology is a 2-in-1 package. The same seconds-fast process get you both multi-factor authentication and a ready to use data set, speeding up customer onboarding and saving operating costs at the same time you've got yourself the deepest Id fraud protection and KYC compliance possible today. In other words, security and operating efficiency are one and the same for BOS users."
About AU10TIX
AU10TIX Limited, a fully owned subsidiary of ICTS International N.V, deals with the authentication and digitization of identifying documents including Passports, identity cards, driving licenses and other complementary identifying documents. The company specializes in implementing hardware & software based applications used for scanning, identifying, content retrieval, authentication and validation of identifying documents. AU10TIX is a pioneer of all-channel (front-end and online) ID authentication and processing solutions. The company's products drastically reduce identifying document-based fraud, reducing the costs associated with client processing and enabling effective regulatory compliance, while making the sales and support operations speedier and considerably more efficient.
For more information, visit http://www.au10tix.com
About ICTS International N.V.
ICTS specializes in the development and implementation of innovative security concepts and solutions designed to meet the needs of a variety of industries, mainly aviation transportation, border control and sensitive facilities. ICTS International benefits from over two decades of expertise and international operational experience in transportation security, with a particular emphasis on high-risk environments, passenger processing transactions and the integration of security services to provide a comprehensive security solution. It also offers a wide variety of customized training programs, tailored procedures and a wide range of security consulting services. The company has developed and implemented unique technological solutions, based on its comprehensive approach to security, designed to enhance the level of security while accelerating the security check process.
For more information, visit http://www.icts-int.com
This press release contains "forward-looking statements" within the meaning of the Private Securities Litigation Reform Act of 1995, regarding the Company's business strategy and future plans of operations. Forward-looking statements involve known and unknown risks and uncertainties, both general and specific to the matters discussed in this press release. These and other important factors, including those mentioned in various Securities and Exchange Commission filings made periodically by the Company, may cause the Company's actual results and performance to differ materially from the future results and performance expressed in or implied by such forward-looking statements. The forward-looking statements contained in this press release speak only as of the date hereof and the Company expressly disclaims any obligation to provide public updates, revisions or amendments to any forward-looking statements made herein to reflect changes in the Company's expectations or future events.
Contact:
AU10TIX
Ofer Friedman, VP Marketing
Email: ofer(dot)friedman(at)au10tix(dot)com
Tel.: +357 (22) 007698
ICTS International NV
Alon Raich
Email: mail(at)ictsinternational(dot)com
Tel.: +31-20-716 3421