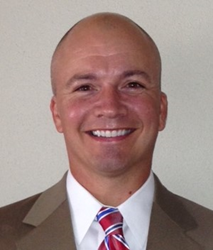 My passion is to promote and support a paradigm shift away from commoditization towards value-oriented healthcare delivery
(PRWEB) October 01, 2015
The FOTO Management System and the FOTO reports allow customers to track functional improvement among claimants throughout the life of a claim and compare risk-adjusted provider performance over several medical specialties. The most effective way to manage quality of care is in the selection of treating providers who consistently produce the best outcomes. Customers often use FOTO data for the purpose of identifying top-performing providers who deliver the highest value in the treatment of injured workers. Overall, FOTO helps payers in the efficient delivery of medical benefits and control claims costs while improving patient engagement and satisfaction.
"My passion is to promote and support a paradigm shift away from commoditization towards value-oriented healthcare delivery" said Les. "My goal is to expand the use of FOTO Outcomes tracking and reporting as a new standard for use throughout the worker's compensation."
Les has worked in the worker's compensation industry for over 23 years. Please contact Les at 800-482-3686 ext. or visit http://www.fotoinc.com/workers-comp.
About FOTO®
FOTO® is a Knoxville, TN, based corporation that has been continuously improving solutions that efficiently and reliably measure and report functional outcomes for the rehab industry for 21 years. FOTO's web-based solutions are risk-adjusted to enable fair and accurate measurements and predictions of the expected improvement in a patient's functional status. Over 11 million patient episodes have been compiled in the FOTO database, and researchers have utilized FOTO data to publish over 85 articles on functional outcomes in refereed medical journals. These publications have led the way in enhancing the science of measuring outcomes and the use of outcomes in payment models.