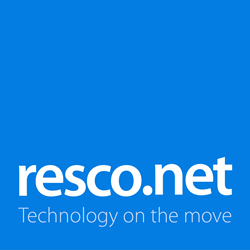 This milestone marks a major achievement and is a sign of a job well done. We have come a long way and have yet a lot more places to go. Our goal is to keep the momentum going
Bratislava, Slovakia (PRWEB) October 01, 2015
Resco, the maker of the market-favorite mobile CRM solution for Microsoft Dynamics CRM, announced today that the company surpassed the 1000th customer mark. According to Resco's CEO Radomir Vozar, the milestone marks the ever-growing need of businesses to become more productive and flexible by adopting mobile CRM solutions.
Resco noticed a huge demand for mobile business solutions back in 2010 and decided to partner up with Microsoft to provide a mobile client for its Dynamics CRM software. Focusing on the product development and customer service, the company started to win trust and esteem from companies across the globe. Resco's Mobile CRM solution is now one of the leading mobile business solutions on the market owing to its ever-growing list of functionalities, one of which is the offline capability that allows for uninterrupted workflow when there's no Internet access at hand.
"We have joined the market when other players were already on it, but we knew we can make a great product and provide an even better service. And this approach paid off–we're growing day by day in terms of customer & partner base, revenue as well as the company itself." Resco's CEO Radomir Vozar commented on the achievement.
The company has managed to charm over 1000 customers with its mobile CRM solution for sales reps, field service technicians, managers and other workers who were in need of a CRM access on the go. Among the first ones were companies like Benco Dental and Autozone, global players in the segments of dental supplies and auto parts respectively. Over time, companies from various industries opted for Resco's offering, including international corporations with thousands of mobile users. Names like Heineken, Bayer and Merial pop up on Resco Mobile CRM customer list.
The success of the solution on the market relies also on Resco's partner network consisting of IT companies that integrate and tailor CRM systems for end-customers. "We now have over 350 reliable partners all over the world—they are an indispensable part of our ecosystem, contributing immensely to these accomplishments." Radomir Vozar clarifies.
Resco's 1000th customer is Bystronic - the developer and retailer of systems for sheet processing with a presence in over 30 countries and with over 1500 employees. The company wanted to make use of their existing Microsoft Dynamics system as they were looking for a solution for their global team of service technicians. "To achieve the required level of user friendliness we decided to use Resco's mobile solution on iPads for MS Dynamics CRM. The result was so good that we decided to also implement the Resco solution for our global sales team." Michael Kron, Member of Group Management at Bystronic, comments on their decision.
"This milestone marks a major achievement and is a sign of a job well done. We have come a long way and have yet a lot more places to go. Our goal is to keep the momentum going." Radomir Vozar concluded.
About Resco Mobile CRM
Resco Mobile CRM® is the market favorite mobile CRM client for Microsoft Dynamics CRM. The app – which gives users around-the-clock access to their CRM data from anywhere – comes with a full offline mode, interactive maps, support of custom entities & many other attributes that make it the product people love to use.
For more information visit: http://www.resco.net/mobilecrm
About Resco
Resco, founded in 1999, is one of the global leaders in developing cross-platform mobile software solutions. The team of Resco professionals utilizes its knowledge by designing products for corporate customers, developers, integrators and end users.
For more information, please visit: http://www.resco.net