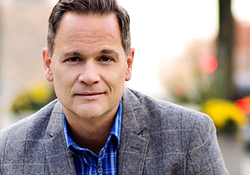 "The Creativity International Awards is an essential showcase for professionals and students to show their very best. I was proud to take part in my second judging event with this group."
Louisville, KY (PRWEB) October 01, 2015
The Creativity 2015 International Graphic Design Awards Print and Packaging Jury, consisting of creative experts and educators from around the USA, Costa Rica, Belgium and Finland, viewed and scored every entry within their medium ensuring that all the work was judged equally. They concluded with final discussions to determine the Best in Show selections from both the Professional and Student divisions. It is not mandatory for a Jury to select Best in Show winners.
3 students who won a spot in the Creativity Mentoring Program shadowed the judges and received portfolio reviews. They spent 3 days networking and learning from the panel of design professionals. The students came from Mexico, New York and India.
Kathleen Ritchie, Director of Creativity Awards stated, "We try to balance the hard work with a bit of fun and relaxation. Not only is this an opportunity to see the design trends that are happening globally, but also for the judges to network with peers and make industry connections. The results of this year's awards reflect the Jury's consideration of all the tools a creative professional has in his or her arsenal - typography, photography, color palette, layout, materials and of course, a clear and effective message."
Entries came from 42 countries, 4 Canadian Provinces and 31 U.S. States. 64% of this year's entries won an award reflecting the excellent design submitted this year. 1 Student and 1 Professional entry were selected as Best in Show.

Akihiko Tsukamoto from Japan brought home the Professional Best in Show Award for "Close-Up" Green & Red Poster.
Our top winner was Agency Fish in the U.K. with 40 total award wins.
Omdesign in Portugal walked away with 4 Platinum/Best in Category Awards - their 1st year entering! They tied with SapientNitro for the most Platinum awards won.
Banjo Advertising in Sydney, Australia won the most Gold Awards at 5 wins.
Beckman's College of Design brought home the Student Best in Show Award for The International Flag of Planet Earth Logo.
Big Idea Academy in South Korea brought home the most student awards with The Art Institute - NYC a close second with 24 awards received.
All winning agencies can be seen on the Creativity Award site here.
####
About Creativity International Graphic Design Awards
The purpose and core existence of Creativity remains unchanged since 1970 ~ award and recognize great design, and the designers that created it, from around the world. Creativity International Design Awards is one of the longest running, independent advertising and graphic design competitions. Open to both students and professionals from around the world Creativity International Awards is judged by a rotating panel of advertising and design professionals who volunteer their time and knowledge without personal agenda or bias.
Winning entries are selected for their quality of art, or their advertising impact, or both. There is no bias towards any agency, publication, company, freelancer, city, country or any school or style of design.