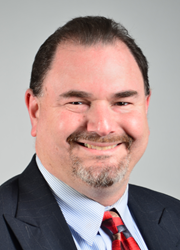 We're excited to get involved in an event that's right in our wheelhouse…marine life and giving back.
Laurel Springs, NJ (PRWEB) September 30, 2015
It only makes sense that a public relations agency called Swordfish Communications should get involved in an event featuring sharks. The full-service South Jersey public relations agency will be a sponsor of the annual Networking with Sharks event at Adventure Aquarium in Camden, New Jersey, which typically brings together several hundred business people looking to make connections and help a cause.
The event, held in the facility's Currents Ballroom, puts attendees in the shadow of the aquarium's 550,000 gallon tank, host to a variety of sea creatures including sandbar sharks, zebra sharks and a great hammerhead shark. This year's affair will benefit the Cystic Fibrosis Foundation of Delaware Valley, and will feature the largest speed networking event ever held in Southern New Jersey.
"We're excited to get involved in an event that's right in our wheelhouse…marine life and giving back," says Gary Frisch, Swordfish Communications' founder and president. "Each year, business people meet and mingle next to the awesome sight of monsterous sharks and other species, while helping a terrific cause."
Frisch and his company have a long history of getting involved in the community. Frisch has been a member of the Voorhees (New Jersey) Business Association for eight years, and has served on the executive planning committee for the Alzheimer's Association Delaware Valley Chapter annual golf tournament fundraiser for the past seven years. Just this month, Frisch volunteered for the World Meeting of Families in Philadelphia, greeting and assisting arriving pilgrims at Philadelphia International Airport, and guiding visitors during Pope Francis' visit to the city.
In July, Swordfish Communications publicly offered free public relations services for retailers who chose to stop selling the controversial "gun grip" iPhone case, which law enforcement officials feared would get someone killed due to its realistic appearance.
In 2008, Swordfish Communications was recognized by the Philadelphia Business Journal for corporate philanthropy, and in 2011 Frisch was a finalist for Voorhees Business Person of the Year, presented by the local Rotary Club.
Extreme Speed Networking with Sharks is Sept. 30, from 5:30 to 8 p.m. Adventure Aquarium is located on the Camden Waterfront at 1 River Drive. For more information and to register, go to http://bit.ly/1LZnMRJ.
Founded in 2007, Swordfish Communications is a full-service public relations agency specializing in clients in the consumer goods, food and beverage, technology, recreation, aviation, and professional services industries. For more information, call 856-767-7772 or visit http://www.swordfishcomm.com.