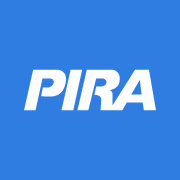 Supply/demand revisions also reduce 2016's anticipated crude stock decline, but it still remains substantial and important to driving prices higher
New York, NY (PRWEB) September 29, 2015
NYC-based PIRA Energy Group reports that improved sentiment is important to support demand for crude inventory and price, especially with the global stock surplus expanding in 4Q15. U.S. total commercial crude stocks drew the week ending September 18th, lowering stocks from prior week's record. Specifically, PIRA's analysis of the oil market fundamentals has revealed the following:
Global Stock Surplus Increases and the Problem for Oil Prices
Improved sentiment is important to support demand for inventory and price, especially with the global stock surplus expanding in 4Q15. Supply/demand revisions also reduce 2016's anticipated stock decline, but it still remains substantial and important to driving prices higher. Nevertheless, higher inventories lead to roughly 3-4% mark down in 2016 crude oil prices. Rig count declines must translate into inventory declines for prices to move higher on a sustainable basis. The problem for prices is production growth still remains strong, benefitting from local currency declines and legacy projects. Refinery margins will continue to benefit from demand growth outpacing refinery capacity (ex-China) and crude price contango.
Gas Flash Weekly
The prior Gas Flash Weekly published on September 17th indicated a string of triple-digit builds were on the horizon and the latest report confirmed how imminent those hefty builds were. Aside from the 106 BCF figure, preliminary balances suggest builds in the 100+ vicinity for at least the next two weeks. PIRA's projected end-September carryout is now ~3.63 TCF and easily puts the market back on course for a new record end-October carry in excess of the 3.93 TCF set in 2012.
French Nuclear Availability to Keep Prices Strong in the Shorter-Term
French nuclear availability is a concern in the shorter-term and will keep French prices strong, but EDF's incentive to run the fleet harder is unchanged, considering Belgium's nuclear output remains down year-on-year for the time being. Availability of French oil and gas units is now more certain and bearish for French winter prices, especially given the weakness in the oil and gas balances.
Busy Week with Chinese PMI, U.S. / Europe Momentum Indicators, and Yellen Speech
As expected, latest indicators from the emerging Asia region (such as China's purchasing managers' index) turned weaker. Momentum indicators from the U.S. and the euro area, in contrast, were constructive, suggesting that the regions are largely insulated from difficulties in emerging markets. Policymakers from the U.S. and Europe are concerned about potential negative spillovers from emerging economies. An apparent message from Fed chair Yellen's speech this week was that the Fed would not wait too long before making up its mind about monetary tightening – but the speech also contained dovish elements.
U.S. Commercial Crude Stocks Draw for the First Time Since End-July, Narrowing Surplus
U.S. total commercial crude stocks drew the week ending September 18th, lowering stocks from prior week's record. This is the first weekly draw in total commercial stocks since July 31. U.S. total commercial stocks built this week last year, narrowing the year-on-year excess. Total reported petroleum demand spiked back up for the week following the period containing the Labor Day holiday. The latest four-week average of export-adjusted total petroleum demand, however, is up only 140 MB/D, or 0.7%.
Pakistan to Look to Offer Subsidized LNG for Fertilizer Industry
The Pakistan government is mulling over providing a subsidy on imported LNG supply to fertilizer plants that have been shut because of dearth of domestically produced natural gas – a significant move that will make urea available to farmers at affordable prices. Four fertilizer plants connected to the pipeline network of state-owned Sui Northern Gas Pipelines Limited (SNGPL) have been encountering gas supply problems because of shortage since the days of previous Pakistan People's Party government.
European LPG Prices Push Higher W/W
Propane prices in Europe rose 6.1% the week ending September 25th, as seasonal demand increases and markets look tighter in October. Prices will have to continue to increase to attract additional volumes from the U.S. as current spot arbitrage economics remain challenged. Butane prices creeped higher, after larger increases in the prior week.
U.S. Ethanol Prices and Margins Higher W/W
U.S. ethanol prices rose the week ending September 18 as inventories drew to the lowest level of the year the prior week. Ethanol manufacturing margins were slightly lower, as co-product DDG values fell sharply.
U.S. Coal Stockpile Estimates
U.S. power sector coal stocks commenced a seasonal build this month despite warmer than normal weather conditions across the central U.S. on through the Northeast. PIRA estimates U.S. electric power sector coal stocks will reach 165 MMst as of the end of this month, or 86 days of forward demand based on our forecast of Oct/Nov average coal burn (vs. 60 days one year ago).
Low Natural Gas Stock Levels in Europe
Low natural gas stock levels in Europe validate both a comfort with the supply outlook and a lack of concern over peak demand this winter. A conscious decision has been made to rely on incremental imports to balance during peak winter gas demand with the decision tied to broader financial constraints as well as comfort with alternate fuels and forms of power generation available.
S&P 500 & Commodity Prices Fall W/W
The S&P 500 declined the week ending September 25th. Volatility was little changed, but high yield credit (HYG) and emerging market credit fell back. Overall, commodities declined for the third straight week. With regard to currencies, many of the emerging Asia currencies weakened again, particularly the Indonesian rupiah, while the Brazilian real also posted a noticeable decline. Bond yields on longer term Japanese debt continued their easing trend, while U.S. and Euro longer-term yields also eased on the week. Greek bond yields also continue to decline.
China's 2017 Emissions Trading Scheme Spooks CY18 FOB Newcastle Prices Lower
International coal prices continued to move lower last week, with flat oil prices and a lack of fundamental support allowing for further reductions across the forward curve. Losses for CY18 FOB Newcastle (Australia) prices were most pronounced, likely as a result of China announcing a nationwide emissions trading scheme starting in 2017. Without a rebound in Chinese import demand, the market will remain over supplied, as there isn't enough seaborne demand to offset continued losses in Chinese import s. With India's imports exhibiting softness as well, PIRA continues to believe that the risks remain to the downside, although a recovery in oil prices would provide some upside to pricing.
Supply Length Drags Down Price; Will Demand Respond?
Balancing the LNG market is becoming a tougher and tougher proposition in the short term and if the new government-issued METI numbers for Japanese LNG imports by 2030 are anywhere near accurate, a perpetually soft market is not out of the question.
Global Equities Decline W/W
Global equity markets largely declined the week ending September 25th. U.S. equities out performed global equity averages, but still fell. The best performing equity sectors in the U.S. were banking, utilities, and consumer staples, which all posted gains for the week. The weakest performer was materials. Internationally, Japan equities moved higher, while Latin America was the worst performer, dragged down by big drops for Brazil and Argentina.
Dry Bulk Freight Market Forecast
There was a bounce back in Cape market sentiment the week ending September 18 with freight rates increasing sharply as evidence arose of increased iron ore loadings this month in both Brazil and Australia. Iron ore stock levels at Chinese iron ore ports also increased recently however, and with more iron ore afloat this month bound for China, there may be some downward pressure on iron ore prices. With little sign of a recovery in Chinese domestic steel demand and high volumes of Chinese steel exports, PIRA believes current FFA value for Q4 is slightly on the high side.
Stocks Up/Production Down W/W
U.S. ethanol production dropped to a 19-week low 938 MB/D the week ending September 18 as manufacturing margins remained relatively poor, largely due to low gasoline values. Ethanol inventories rebounded after having declined sharply to the lowest level since December 2014.
Brazilian Real Trumps Chinese Buys
13.18 million MT was a stunning number to come out of the Chinese delegation's ceremonial soybean purchase yesterday in Des Moines, surpassing even the most aggressive estimates, but it was the Brazilian Finance Minister who is really responsible for Friday's price support.
Soybeans Yields Getting Bigger
PIRA is re-issuing our expected soybean yields this week after inputting the all-important August 15-September 25 weather data in our model over the past few days. PIRA's current objective yield model showed a similar gain to late August, but still didn't quite get to the NASS Crop Production number in the September WASDE.
The information above is part of PIRA Energy Group's weekly Energy Market Recap - which alerts readers to PIRA's current analysis of energy markets around the world as well as the key economic and political factors driving those markets.
Click here for additional information on PIRA's global energy commodity market research services.
CONTACT:
PIRA Energy Group
3 Park Avenue, 26th Floor
New York, NY 10016
212-686-6808