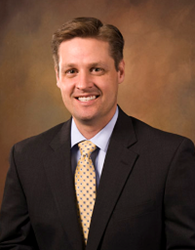 As more and more options become available for our community, Special Needs Planning will become that much more important, and for that matter more challenging
Charlotte, NC (PRWEB) October 01, 2015
Senator Chuck Grassley, R-Iowa, sponsored the legislation that passed by unanimous consent. The Special Needs Trust Fairness Act would allow an individual diagnosed with a disability to open their own Special Needs Trust. At this time, only a parent, legal guardian, grandparent or a court can start a Special Needs Trust for the benefit of the individual with a disability.
"Although, individuals with a disability, rarely open up their own special needs trust, this legislation shows a continued spotlight by the federal government on the needs of those with disabilities," states Ryan Platt, Founder of A Special Needs Plan.
Special Needs Trusts are used to help individuals with a disability to qualify for necessary lifetime supports in the form of government benefits such as Supplemental Security Income and Medicaid. The Special Needs Trust allows for continued qualification while the individual is still able to have access to more than $2,000 in assets for their supplemental needs.
During the last year, not only has the Special Needs Community seen the Special Needs Trust Fairness Act be introduced, but have also seen the Achieving a Better Life Experience, or ABLE Act, passed and enacted into law. Both of these steps illustrate that options are expanding for those with disabilities which is expected to improve their future lives.
"If this bill passes the House of Representatives and eventually becomes law it will provide yet another option for individuals and families as they plan for the future. As more and more options become available for our community, Special Needs Planning will become that much more important, and for that matter more challenging. Families and individuals with special needs must choose the correct tools to ensure their needs are always met and their future is secure," says Ryan Platt from A Special Needs Plan and creator of SpecialNeedsKnowledge.org
More about A Special Needs Plan:
A Special Needs Plan is driven by what they call Unleash L.I.F.E.™- L.I.F.E. meaning Lasting Independence For Everyone™. This is accomplished with education, action, and support in the creation, implementation, and continued monitoring of a specifically designed lifelong and integrated plan for your family: parents, caregivers, your loved one with special needs and their siblings. Do you have peace of mind about your loved one's future independence? Your child needs answers and you deserve solutions! Call A Special Needs Plan, they can help! 704-557-9637