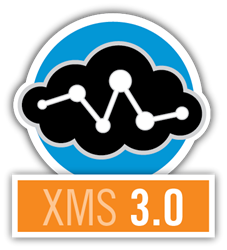 The integrated media resource function and media resource broker (MRF/MRB) solutions offer what we see as industry-leading scalable media resources for conferencing, announcements, recording, and other advanced functions...
Parsippany, NJ (PRWEB) September 30, 2015
Dialogic, a global networking software and infrastructure solution provider, announced today the general availability of Dialogic® PowerMedia™ XMS Release 3.0. PowerMedia XMS 3.0 is a major upgrade of the company's highly-scalable software media server/media resource function (MRF), and offers enhanced scalability and significant reliability improvements when deployed along with the company's PowerMedia™ Media Resource Broker (MRB) software. Other notable enhancements include those in the areas of advanced recording capabilities, HTTP file transfer, fax, and other media processing resources intended for developers building next-generation communications applications.
"As a developer building advanced WebRTC security applications based on Dialogic PowerMedia XMS, we're looking forward to working with XMS 3.0, and using many of the enhancements in the new release," said Kevin W. Mullins, Chief Executive Officer at SaferMobility. "An area of particular value is the new WebRTC codecs and scaling capabilities that the PowerMedia Media Resource Broker (MRB) brings."
Dialogic's PowerMedia XMS is a highly scalable, software-only media server that enables standards-based, real-time multimedia communications solutions for IMS, MRF, enterprise, and WebRTC applications on premise or in the cloud. Built on 15+ years of software media processing experience, PowerMedia XMS is trusted by world-class service providers and large enterprises to power millions of rich media sessions.
"We are thrilled to achieve new density and scalability milestones with PowerMedia XMS 3.0," said Jim Machi, Senior VP of Product Management and Marketing at Dialogic. "The integrated media resource function and media resource broker (MRF/MRB) solutions offer what we see as industry-leading scalable media resources for conferencing, announcements, recording, and other advanced functions required by communications service providers and enterprise application developers."
Notable enhancements found in PowerMedia XMS 3.0 include:

Performance and Density - supports upwards of 2,000 simultaneous voice sessions and 450 video sessions in a single server (1).
MRB Support - an optional software-based PowerMedia Media Resource Broker compliant with RFC 6917 & 3GPP TS 23.218 for telco and large enterprise scalability that allows multiple PowerMedia XMS servers to scale upwards to 30,000 voice sessions.
"Bump in the Wire" Transcoding – solving complex codec transcoding requirements with an easy to deploy architecture that "inserts" the media server in the signaling path and media streams.
Enhanced Recording Capabilities – with greater record flexibility on RTP streams during joined, bridged, or conferenced calls.
HTTP File Transfer Support – allows applications to perform complex file manipulations.
MSML Dialog Enhancements – allows multiple MSML dialogs in the same SIP INFO message as needed by complex applications.
Fax Support – allows applications to support voice, video, and fax messaging on the same media server.
1 – Reference the Dialogic PowerMedia XMS 3.0 Datasheet for limitations/details
Staff from Dialogic will be participating in the following industry events supporting this announcement, and will be available for in-depth discussions:
TADHack-mini Chicago – October 3 in Chicago, IL
ITExpo West – October 5-8 in Anaheim, CA
Competitive Carriers Association Annual Convention – October 7-8 in Fort Lauderdale, FL
To learn more, contact your regional Dialogic sales office or visit the PowerMedia XMS product information page.
About Dialogic
Dialogic inspires the world's leading service providers and application developers to elevate the performance of media-rich communications across the most advanced networks. 48 of the world's top 50 mobile operators and nearly 3,000 application developers rely on Dialogic to redefine the possible and exceed user expectations. Follow us on Twitter @Dialogic, and visit http://www.dialogic.com/ and our social media newsroom for the latest news, videos and blog posts.
Dialogic, and PowerMedia are either registered trademarks or trademarks of Dialogic Corporation or an affiliate or subsidiary thereof ("Dialogic"). Other trademarks mentioned and/or marked herein belong to their respective owners.
Contacts
Dialogic
Alan Percy
Senior Director of Product Marketing
+1 973 967 6281
alan(dot)percy(at)dialogic(dot)com