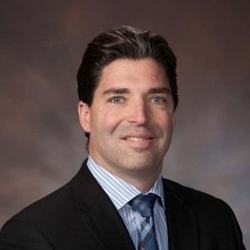 GRAND PRAIRIE, Texas (PRWEB) September 29, 2015
Airbus Helicopters Inc. has named Ralph Crosby III Executive Director of Corporate and VIP sales. Crosby, who has more than a decade of experience in aircraft sales, will lead the company's efforts to develop this growing market in the United States, and will also assist Airbus Helicopters Canada. He will report to Doug Carriger, Senior Director of Marketing for Airbus Helicopters Inc.
Crosby joined Airbus from Dallas Jet International, where he served as vice president of sales. Before that, he worked as sales director for Hawker Beechcraft Corp. In the past decade, Crosby has managed five different geographic regions in the competitive business jet aircraft market. Crosby will focus on corporate and VIP sales for Airbus Helicopters.
"Busy executives find that our products help extend their effectiveness – the aircraft is another tool," he said. "We are ready to show our customers that we understand their executive transport needs and have the products to meet them. Airbus Helicopters offers the most complete range of VIP helicopters of any OEM. Its helicopters combine leading edge technology, luxurious interiors and industry-leading safety."
About Airbus Helicopters Inc.
Airbus Helicopters Inc. is the U.S. affiliate of Airbus Helicopters, the largest helicopter manufacturer in the world, and a subsidiary of the Airbus Group. Airbus Helicopters Inc. is a manufacturer, markets, sells and supports the broadest range of civil and parapublic helicopters offered in the U.S. The product line represents the industry's most cost-effective, technologically-advanced helicopters serving all markets and missions. The company's headquarters and main facility are in Grand Prairie, Texas with a large manufacturing and production facility in Columbus, Miss.
For more information please contact:
Bob Cox
Senior Manager, Communications and Media Relations
Tel: 972-641-3525
Cell: 972-213-2038
bob(dot)cox(at)airbus(dot)com
On the web: http://www.airbushelicoptersinc.com