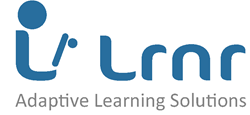 We are excited to further our relationship with Lrnr through this investment; with our new personalized learning products taking shape, we are confident on providing an innovative way to enhance the student experience and improve student outcomes
Bangalore, India (PRWEB) September 30, 2015
Ratna Sagar, a leading Indian educational content publisher, strengthened its relationship with adaptive learning company, Lrnr by providing strategic seed money in the form of a convertible note. The investment validates Lrnr's solution offering and its alignment to the current education market by Ratna Sagar; a well-known publisher doing business for over 30 years who cater to the needs of 10M students at over 20,000 schools. With this investment, the Lrnr team can continue its current B2C plans; while helping seek a larger seed round from traditional investors to accelerate Lrnr's growth plans.
Ratna Sagar and Lrnr are on track to launch a brand new Student portal in Spring 2016, which will offer personalized learning courses using Ratna Sagar's ELT (English Language Teaching), Math and Science titles on Lrnr's adaptive platform. The turnkey offering will be completely customized from ground up for the Indian school market.
"We are excited to further our relationship with Lrnr through this investment; with our new personalized learning products taking shape, we are confident on providing an innovative way to enhance the student experience and improve student outcomes." said Dr. Dhanesh Jain, Managing Director, Ratna Sagar. "We strive to consistently create and publish digital learning products to provide innovative features that students will not only benefit from, but also enjoy using."
Dr. Jain added, "With the addition of Lrnr's adaptive learning technology to select products of Ratna Sagar, students will be immersed in a personalized learning environment and receive real-time recommendations based on their individual knowledge and ability. We look forward to introducing our products featuring Lrnr's cutting-edge technology and Ratna Sagar's authoritative content to our customers."
As students learn and study Ratna Sagar's courses, Lrnr's technology will analyze their knowledge, behavior and ability to determine what concepts they have learned and then recommend next steps for an optimal learning experience. Teachers will receive real-time analytic reports to detect knowledge gaps and identify problem areas so they can address them with remedial instruction as required.
"I am really glad to have Dr. Jain not only as an investor, but also as an advisor on our board; his experience in the Indian education eco system and business acumen provides us deep insights and credible validation for approaches and business models we plan to execute together. Ratna Sagar's outstanding content and strong distribution capabilities make this partnership particularly exciting," said Aravind Pochiraju, Founder and CEO, Lrnr. "We are really excited to be working with them to create amazing next-generation products that are adaptive, engaging, and serve to improve student learning outcomes."
Lrnr is a content agnostic, cloud-based educational content delivery, personalization and analytics platform that integrates textbooks with intuitive personal learning tools, adaptive assessments, individualized learning paths and precise analytics to deliver personalized learning experiences that make studying and learning more efficient, effective and engaging.
Ratna Sagar textbooks powered by Lrnr offer Indian schools and students a unique complement to traditional printed textbooks and a compelling alternative to traditional digital learning products. This digital content personalizes itself for each student. It will supply a wealth of actionable analytic data that can be used by teachers and parents to help achieve better student outcomes.
How it works
Lrnr works by constantly and invisibly collecting and analyzing enormous amounts of real-time data as each student interacts with digital content. Using a combination of cognitive analysis, artificial intelligence, machine learning and other advanced data science, Lrnr guides each student through a personalized learning process and orchestrates content and assessments optimized for each student's proficiency and competency.
About Ratna Sagar
Founded in 1982, Ratna Sagar is one of the largest and most renowned publishing houses in India and has an international reputation as an innovative publisher of high quality educational content, with their books being used by many of India's leading schools. Ratna Sagar, literally "An Ocean of Gems", is named after a library of the Nalanda University, an ancient seat of learning which flourished over 1500 years ago.
Find out more about Ratna Sagar at their website http://www.ratnasagar.com.
About Lrnr Adaptive Learning Solutions
Lrnr is an enterprise-grade SaaS solution designed to reliably deliver courses and learning apps at scale. Its cloud-based architecture is optimized for mobility and high availability, and it works with virtually any kind of content. Lrnr can integrate with LMS (learning management systems) and other types of online learning and management systems.
More information about Lrnr is available on the company's website at http://www.lrnr.us.
# # #