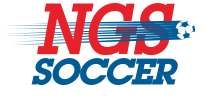 Los Angeles, CA (PRWEB) September 30, 2015
NGS Soccer, a top seller of soccer jerseys will host a grand opening for their new website at the upcoming 2016 UEFA European Championship. The championships take place from June 10 to July 10, 2016 and NGS Soccer will be on hand with their jerseys and their new website. According to a company spokesperson, "UEFA European Championship 2016 is the perfect time for us to unveil the website. We sell a wide selection of national team jerseys and we want to make it as easy as possible for our customers to find the jersey they need."
Representatives of the company will be on hand throughout the tournament and each will be wearing one of the company's jerseys to give visitors a look at the quality jerseys as they come learn more about the new website.
The website presents the company's products in an organized and visual manner. Visitors to the site can shop in a variety of categories that are listed on the top of the home page. They can shop in a sections for only the club they support, they can browse jerseys for national teams and they can search the new arrivals. The company also sells soccer jackets, kids jerseys and women's jerseys. The website is fully interactive and shoppers can purchase items and check out directly on the site.
NGSSoccer.com is one of the world's largest online retailers of soccer jerseys and gear. The company has been operating since 2008 and has built a reputation for their quality products and superior customer service.
To learn more about the company, visit the website at http://www.ngssoccer.com to learn more or contact a company representative. NGS Soccer also has a presence on Facebook and Twitter.
###