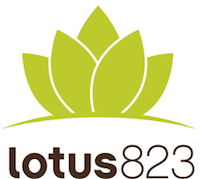 EATONTOWN, N.J. (PRWEB) September 29, 2015
lotus823, an award winning integrated marketing agency based in New Jersey, today announced the expansion of its client portfolio with the addition of two new clients - Gumdrop Cases and Maverick Industries. The company continues to see demand for its integrated services, providing each new client with a customized blend of Digital Marketing, Public Relations, and Social Media.
Gumdrop Cases is a leading designer and manufacturer of ruggedized phone, tablet, Macbook, and Chromebook cases. lotus823 will lead the brand's media relations efforts for its new Chromebook SoftShell cases, maximizing exposure of the brand's dedication to preserving the value of technology in the classroom.
Maverick Industries is an innovator in the home appliance and electronic BBQ accessories industry. lotus823 will provide a fusion of the agency's traditional PR and social media techniques alongside an array of digital marketing services designed to highlight the brand's history and expertise.
lotus823 was founded in 2010 as a full-service PR and digital marketing agency. Combining creativity, smart thinking, and analytical acumen, the executive team at lotus823 developed a new communications model using a cross-platform approach to create an immersive experience for brands and their publics. By building powerful connections across multiple channels, lotus823 delivers engaging business solutions with measurable results.
About lotus823
lotus823 is a PR and digital marketing agency offering content marketing, public relations, social media, and branding consultancy services to increase brand visibility both online and offline. With offices in New Jersey, lotus823 develops and executes customized strategies that produce measurable results, for a diverse base of clients. Visit http://www.lotus823.com for more information.
Connect with lotus823 on Twitter at http://twitter.com/lotus823 and Facebook at http://www.facebook.com/lotus823.
Media Contact
Beth Gard
bethg(at)lotus823(dot)com
(732) 212-0823