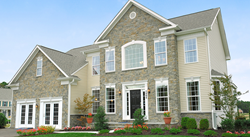 Pompano Beach, Florida (PRWEB) September 30, 2015
This month's important, interesting and unusual news at Top 10 Real Estate News Headlines.
"New Home Sales Surge To 7-Year High"
New home sales increased 5.7 percent in August to its highest rate since 2008. Sales are up 22 percent in the past year to an annual rate over 550,000. The median new home price is $292,700.
"America's Top 100 Cities To Live"
The U.S. Midwest might be losing people but it is the best place to live in the country according to the 2016 Top 100 Best Places To Live from Liveability.com. Based on the website's analysis of a number of factors including housing, education and health care, the best place to live is Rochester, Minnesota followed by Bellevue, Washington and Madison, Wisconsin. Ann Arbor, Michigan is in the #8 slot.
"Florida Foreclosure King Losing Home"
David Stern was the king of Fort Lauderdale condo foreclosure attorneys handling over 100,000 cases during the Florida condo bust days. David ran into his own legal problems and was disbarred by the Florida Supreme Court in 2014. He is also facing a $2 million lawsuit for unpaid processing services. He is selling his waterfront Fort Lauderdale mansion asking $32 million.
"The Invasion of Giant Home-Eating Snails"
They originally snuck into Florida from East Africa - giant snails that eat homes and can make humans deathly ill. They live up to nine years and reproduce over 1,000 new snails per year. Good news - the State of Florida is winning the bug war.
"Flintstones Home For Sale"
A California home near San Francisco that looks like the Flintstones' cartoon home is for sale. The home has three bedrooms, two baths and 2,370 square feet. Fred might be surprised to learn that prices are much higher since caveman days. The asking is $4.2 million.
"Burt Reynolds Finally Sells Florida Home"
After years on the market and asking prices ranging from $4.9 to $15 million, Burt Reynolds has sold his Hobe Sound, Florida waterfront home for $3.3 million. It is where he lived with Loni Anderson.
"Mrs Limbaugh's Florida Real Estate"
Kathryn Limbaugh is Rush's fourth wife who has been collecting Florida condos since they were married in 2010. She now owns six Palm Beach County, Florida condos. She lives with Rush in his $50 million Palm Beach mansion on the ocean.
"Downton Abbey Mansion For Sale"
The English mansion that was the fictional home of Lady Violet Crawley in "Downton Abbey" is for sale. The home was built in the late 1600s and was also featured in the movie "Into the Woods."
"Florida Mansion Is Really Big"
An 85,000-square-foot mansion is under construction in Carrollwood, Florida. It will be the second largest home built in the United States since 1932 trailing another Florida mansion, Versailles, that has been on and off construction near Orlando since 2004. The Carrollwood mansion owner is a Tampa area cardiologist who plans to top it off with a Taj Mahal replica.
Visit TopTenRealEstateDeals.com for more spectacular homes and real estate news.