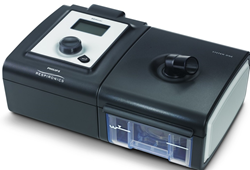 Las Vegas, NV (PRWEB) September 29, 2015
Today's sleep apnea patient has more options than ever before when it comes to choosing a CPAP (continuous positive airway pressure) mask. CPAP Store Las Vegas is proud that it now offers an extensive selection of masks in a variety of prices ranges, providing lots of options. Plus, its customer service representatives are prepared to answer any questions customers might have in order to simplify the purchasing process. This service is important, particularly for patients who are buying a mask for the first time.
"We want our customers to have access to every style of CPAP mask, so that they can find one that fits their needs easily. Today's sleep apnea sufferers can choose a nasal, nasal pillows, full face, or hybrid mask, giving them the ability to choose something that is going to make it easier to use their therapy," stated one of the employees from this online shop. "We want each of our customers to have access to a mask that feels good and works well, so we keep our storeroom well stocked at all times."
Millions of people suffer with sleep apnea in the United States. Unfortunately, many of them are undiagnosed, placing them at risk of developing serious medical conditions. If you've been diagnosed with sleep apnea, the representatives at CPAP Store Las Vegas want you to know that this condition is treatable, and with time, most patients learn to appreciate the benefits offered through the use of regular CPAP therapy.
In addition to masks, CPAP Store Las Vegas also sells a wide range of machines and accessories. Anyone who has questions is invited to call the customer service department at 1.844.222.1999 to get the answers they need about this life-saving treatment. A CPAP machine and mask system provides a steady, gentle flow of air that keeps the individual's airway open throughout the night.
About Cpap Store Las Vegas
Offering an extensive selection of CPAP and BiPAP machines and masks, Cpap Store Las Vegas sells quality products from major manufacturers, providing plenty of options in styles and price ranges. The store sells everything needed to complete your treatment for sleep apnea, including an expansive collection of machines, masks, replacement parts, tubing, humidifiers, comfort accessories, and cleaning supplies. Although it is based in Las Vegas, Nevada, this online provider of CPAP equipment ships to all locations throughout the United States.
Cpap Store Las Vegas
Las Vegas, Nevada
1.844.222.1999 (phone)
cpapstorelasvegas.com
###