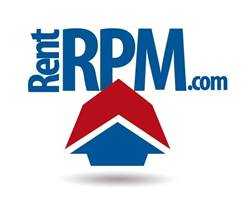 This website revamp is a way for our clients to get the full extent of our services right at their fingertips.
San Diego, CA (PRWEB) October 01, 2015
This month, in an effort to give back to their clients, San Diego's premiere property management team introduced a new user-friendly website. The launch of Real Property Management's website comes a month after celebrating a milestone 40-year birthday. The company has credited their success in business to keeping up with the times and occasionally revamping their technology to meet user demands. With a fresh, easier to navigate look, new applications, and simple online payment technology, the website promises to enhance usefulness for clients. Located at 2575 Pio Pico Drive in Carlsbad, California, the company serves both single and multi-family homes across San Diego County. To experience the new features and applications that they have to offer, visit the newly redesigned Real Property Management website.
Of the company's launch, owner John Mayberry says, "We've always taken pride in adapting our ways to better suit our clients' needs. This website revamp is a way for our clients to get the full extent of our services right at their fingertips." In business since 1975, Real Property Management credits their small business' success to an ability to keep up with the times. "We felt that our previous website was dated and that it was time to make a change. This redesign is not only more user-friendly, but also utilizes new applications that were previously unavailable on our old site."
Having been around for four decades, the company has no intention of turning back now. Instead, Real Property Management continues to update their services. By providing online payment options, direct deposits for owners, 24/7 emergency support, and one-on-one relationships with their clients, they have secured their legacy as one of San Diego's top property management companies.
With their unmatched familiarity of San Diego, Real Property Management is considered one of the most knowledgeable and client-friendly management teams around. Their small business model focuses on personal relationships and valuable services for their clients. By constantly updating their services, they are able to ensure both productivity and customer satisfaction in every area of their company. Family owned and operated, Real Property Management boasts an experienced team of professionals that supply only the highest quality services available in San Diego County.
---END---