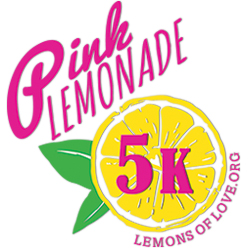 We know that chemotherapy can be draining; treating them to one of these bags will lift their spirits.
Chicago, IL (PRWEB) October 13, 2015
PinMart Senior Designer and Genni Escobedo has employed her time and design skills and teamed up with local charity "Lemons of Love", to create a custom pin design and to help raise awareness and funds for the organization that creates chemo care packages for individuals dealing with the devastating effects of cancer. And while the organization itself has only been around for a year, it has contributed to hundreds of cancer sufferers all over, bringing comfort, connection, and community to people dealing with cancer and its myriad side effects.
The charity's purpose started with Jill Swanson Peltier's own diagnosis of colon cancer in 2014. Her fight made her realize firsthand how important it was to have comfort and positivity on top of all of the practical, physical methods when battling cancer. And Lemons of Love was born. As she explained on the organization's website: " We know that chemotherapy can be draining; treating [patients] to one of these bags will lift their spirits."
This October, L.O.L. is hosting its first annual 5k run and walk to raise awareness for the charity. PinMart's Escobedo, a friend of Swanson Peltier, wanted to do her part to help make the event a success, donating her time and creativity in the months leading up to and on the day of the race. She also created a run of custom pins made with the event logo, and the finisher's medals, all part of the swag that will go into race participants' bags. PinMart is one of over a dozen local businesses contributing to the event, which will be happening Sunday October 11th. For those looking for more info on the event, and Lemons of Love, visit their website .
About PinMart: PinMart, Inc. is a privately held company located in Mount Prospect Illinois, a suburb of Chicago, specializing in the design and manufacture of stock and custom emblems, stock and custom lapel pins, and recognition and awareness products. PinMart sells products via its online store and offers custom design and manufacturing. PinMart has taken advantage of its well positioned internet presence and now boasts a client list that includes over 300 of the Fortune 500 companies.