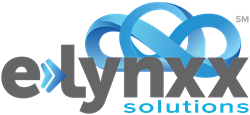 eLynxx Solutions has a renewed focus on building upon our heritage as the originator of software for managing and executing print projects.
Chambersburg, Pennsylvania (PRWEB) September 30, 2015
Printed communication's role in marketing is as strong, and different, as ever. The data-driven ability to identify target audiences with greater granularity means direct mail, in-store and out-of-home/out-of-office campaigns are expected to deliver messages with unprecedented individualization. Modern print production techniques have the flexibility to meet this demand. However, the key to success lies in the management and execution of the project. The latest version of eLynxx Solutions' flagship software is not only up to the task, it is built for it.
Focused on making projects with complex versioning, personalization and kitting requirements easier to bring to market, version 8.4 of eLynxx software is the latest embodiment of the company's aggressive development of new features and capabilities. "eLynxx Solutions has a renewed focus on building upon our heritage as the originator of software for managing and executing print projects. We are committed to innovation and meeting the needs of our customers." said COO Nathan Rotz. "Today's printed marketing communication materials are on a trend of greater complexity, personalization and market-specific versioning," he added.
Examples can be found in the retail and finance sectors. When retail chains require window signage in various sizes to accommodate different store profiles, or financial institutions require different inclusions in direct mail packages depending upon state laws, each version would conventionally require separate management. With just a few clicks, the new version of eLynxx gives users the power to manage complex, multi-version projects with the same ease as a single-version project. "Once project details and requirements have been established, the user simply has to tell eLynxx what variances are required for each version and the software does the rest," Rotz said.
Combined with its industry-leading specification building, collaboration, task assignment, tracking and reporting capabilities, these new features strengthen eLynxx's position as the best choice for direct mail, point of purchase displays and signage.
More information about eLynxx software is available at the eLynxx Solutions website or by calling 1-888-876-5432.
###
eLynxx Solutions has been providing innovative products and services for helping organizations manage projects and connect with vendors of custom-produced graphic communication, direct mail, marketing materials, publications, labeling, packaging and all things print since 1975. Born, raised and still located in Chambersburg, Pennsylvania along the east coast's graphic communications corridor connecting Washington, DC, Baltimore, Philadelphia, Pittsburgh and New York City, today's eLynxx Solutions is a leading innovator and provider of project management software for the marketing supply chain. As a software boutique, eLynxx Solutions tailors its cloud software to fit the needs and requirements of its customers, providing the functionality of custom software with the economy of out-of-the-box solutions. eLynxx print procurement software empowers an organization's people to work with their own vendors and strengthen their own processes to achieve better results. For more information regarding eLynxx software, please visit eLynxx.com.