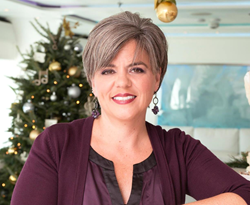 Opioids have a very high potential for addiction, and introducing children to them at such a young age can have disastrous consequences.
(PRWEB) September 30, 2015
Last month, the U.S. Food and Drug Administration (FDA) approved pediatric use of OxyContin—the extended-release version of the prescription painkiller oxycodone—for patients as young as 11 years old (1). Novus Medical Detox Center, a leading Florida-based drug treatment facility, cautions that the move could lead to an increase in prescription opioid abuse and pose potential health risks—a concern shared by numerous medical experts and lawmakers. To address these issues, Novus calls for physicians to follow safe prescribing practices and pursue non-opioid alternatives.
Researchers recently revealed that nearly 1 in 6 children treated for migraines or headaches is prescribed opioid medication, even though "use of the drug can cause the condition to become more chronic and treatment-resistant and may increase the risk for drug addiction" (1). Constance Scharff, PhD, director of addiction research at Cliffside Malibu Treatment Center, warns of unanswered questions concerning OxyContin's impact on children's brain development and its long-term risks. "We should be better advocates for proven alternatives to opioid pain therapies that do not carry risk or unknown consequences," Scharff asserted (2).
Members of Congress have introduced numerous bills to combat opioid abuse, including the Safer Prescribing of Controlled Substances Act and the FDA Accountability for Public Safety Act (3). Senator Joe Manchin, who sponsored the latter act, is calling for a Senate investigation into the FDA's decision to approve pediatric use of OxyContin, which he describes as "a horrifying example of the disconnect between the FDA approval process and the realities the deadly epidemic of prescription drug abuse are having on our communities" (4).
Bryn Wesch, CFO of Novus, says government-sponsored studies emphasize opioids' potential for substance abuse. More than 10.3 million Americans aged 12 and older admit to illicit use of prescription painkillers, and 1 in 10 of those users—nearly 1.2 million in total—is between 12 and 17 years old (5). While the findings showed 162,000 adolescents illicitly used OxyContin last year (5), Wesch fears those numbers could skyrocket following the FDA's recent decision. "Opioids have a very high potential for addiction, and introducing children to them at such a young age can have disastrous consequences," she warned.
Wesch acknowledges the need for effective pain management in children with severe or chronic pain, but contends that pediatric physicians should have mandatory training on opioids and their safe use, which includes prescreening patients for signs of potential substance abuse and closely evaluating them during follow-up care.
"At Novus, we've seen the devastating effects opioid addiction and withdrawal can have on patients and their families. Why expose vulnerable adolescents to that risk?" Wesch asked. "We believe other treatment modalities—such as non-opiate medications, interventional pain techniques and physical therapies—offer a far better solution for children while minimizing the potential for substance abuse."
Novus' medically supervised detox programs treat all types of drug dependency, including OxyContin addiction and abuse, using proven medical protocols, cutting-edge detox technology and customized treatment. The Florida drug detox facility also provides 24-hour access to nursing care and withdrawal specialists, and has a successful track record in helping patients triumph over substance abuse.
For more information on Novus Medical Detox Center and its prescription opioid treatment programs, visit http://www.novusdetox.com.
About Novus Medical Detox Center:
Novus Medical Detox Center is a Joint Commission Accredited inpatient medical detox facility. Novus offers safe, effective alcohol and drug treatment programs in a home-like residential setting. Located on 3.25 tree-lined acres in New Port Richey, Florida, Novus is also licensed by the Florida Department of Children and Families and is known for minimizing the discomfort of withdrawal from prescription medication, drugs or alcohol by creating a customized detox program for each patient. By incorporating medication, natural supplements and fluid replenishment, Novus tailors the detox process for each patient, putting the dignity and humanity back into drug detoxification. Patients have 24/7 medical supervision, including round-the-clock nursing care and access to a withdrawal specialist, and enjoy comfortable private or shared rooms with a telephone, cable television and high-speed Internet access. Novus' expansion is tied to their contribution to their industry and their local community, ranking number 48 on the Tampa Bay Business Journal's 2014 Fast 50 Awards list of the fastest-growing companies in Tampa Bay, and number 2,936 on the 2014 Inc. 500/5000 list of fastest-growing companies in America. For more information, visit http://www.novusdetox.com.
1. Firger, Jessica. "FDA Approved OxyContin Use for Children as Young as 11"; Newsweek; August 17, 2015. newsweek.com/fda-approves-oxycontin-use-children-young-11-363606
2. Miller, Julie. "Experts Concerned Over OxyContin Approval for Kids"; Behavioral Healthcare; August 20, 2015. behavioral.net/article/experts-concerned-over-oxycontin-approval-kids
3. "Novus Medical Detox Center Hails Proposed Legislation Aimed at Preventing Prescription Opioid Abuse"; Bloomberg Business; August 3, 2015. bloomberg.com/research/markets/news/article.asp?docKey=600-201508030814PR_NEWS_USPRX____MN69733-1
4. "Manchin Condemns Outrageous FDA Decision to Approve OxyContin for 11 Year Olds"; press release issued by Senator Joe Manchin; August 17, 2015. manchin.senate.gov/public/index.cfm/press-releases?ID=033e661e-e3c9-49e2-b025-ce0b4ff02f97
5. Substance Abuse and Mental Health Services Administration. Results From the 2014 National Survey on Drug Use and Health: Detailed Tables; September 10, 2015. samhsa.gov/data/sites/default/files/NSDUH-DetTabs2014/NSDUH-DetTabs2014.pdf