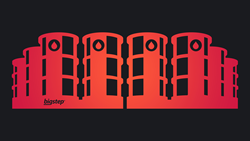 LONDON (PRWEB) September 30, 2015
Priced at just £0.018 for gigabyte of raw data stored per month, the Full Metal Data Lake is an active storage solution that can ingest large volumes of structured and unstructured data, and make them available for processing by a multitude of applications, including enterprise data warehouses or open source technologies such as Apache Hadoop or Spark. The Full Metal Data Lake is available in Bigstep's Full Metal Cloud, the world's highest performance cloud purpose built for big data.
The Full Metal Data Lake can be used as a standalone solution for active data storage, or it can be integrated with on premise infrastructure, as well as with any application or service in the Full Metal Cloud ecosystem. The service can be activated instantly, and requires no configuration or minimum commitment.
The key features of the Full Metal Data Lake are:

It can store files of any type or size
This includes structured data, such as data base exports from existing enterprise data warehouses, but also unstructured data like: clickstream, social media streams, images, video & audio, machine data, sensor data, scanned documents, CRM & ERP data.
Data can be continuously streamed in or imported in batches.
Data stored can be processed in any application
The Full Metal Data Lake is natively HDFS compatible and integrates with most big data, business intelligence, and data science tools such as: Apache Hadoop, Apache Spark, most NoSQL data bases (Couchbase, Cassandra, Redis), Elasticsearch, Solr, Qlik, Tableau, R. It is also compatible and can import or export data into most enterprise data warehouse solutions.
Data is encrypted in transit and at rest
All files are encrypted in transit and at rest, in order to ensure enterprise-grade data privacy standards are met by the Full Metal Data Lake. Furthermore, data can be imported or exported via encrypted tunnels or SSL connections.
File level snapshotting and replication, across regions
Individual snapshotting and replication rules can be set at the file or directory level. As a result, business critical or performance sensitive files can be replicated multiple times for high availability and throughput, while colder data can have lower replication factors. Files can currently be replicated in both availability regions of the Full Metal Cloud (UK and Germany), and a third, US region, will follow later in the year.
With the launch of the Full Metal Data Lake, Bigstep has also announced it will be offering its first 100 users the possibility to permanently store 1 TB of data for free.
Additional information on the Full Metal Data Lake or the Full Metal Cloud can be found on the Bigstep website – http://www.bigstep.com