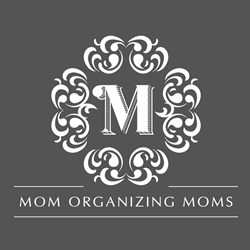 We are honored to be featured alongside top Nashville businesses and personalities.
Nashville, TN (PRWEB) October 02, 2015
Mom Organizing Moms, Nashville-based home organization professionals, will be featured in the October edition of Nashville Lifestyles' Hot List, a publication featuring the hottest happenings in the city.
"Mom Organizing Moms is proud to be featured in Nashville Lifestyles," said President and Founder Tammy Maharrey. "The publication has been at the forefront of the music and design scene for more than 15 years, and we are honored to be featured alongside top Nashville businesses and personalities."
Modern families often face fast-paced lifestyles that leave no time for proper home organization and planning. This has led many individuals to acquire help from professionals capable of constructing home organization techniques and processes.
Maharrey saw this need first hand when forced by life circumstances to raise two children on her own. To deal with the challenges, she developed organizational and arrangement systems that allowed her to simplify daily tasks. She now helps others develop similar systems to improve quality of life and create time for more togetherness and fun for her clients' families.
Mom Organizing Moms starts with a consultation to learn the client's unique household challenges and organizational needs. The team then designs and implements a plan for controlling clutter and optimizing space. By utilizing the home organization services offered by Moms Organizing Moms, individuals are able to decrease stress and enjoy having more quality time with their family.
ABOUT MOM ORGANIZING MOMS
Mom Organizing Moms strives to refresh moms, dads and families by providing organizational services for virtually any type of organizational project. With over 40 years combined experience in team building, management, design, styling and family services, the team is able to provide creative organizational and arrangement systems for life on the road and at home. Mom Organizing Moms understands the demands of a busy life and is here to offer a helping hand. Learn more about Mom Organizing Moms by visiting http://www.momorganizingmoms.com.
Contact:
Tammy Maharrey
40 Burton Hills Blvd. Suite 200
Nashville, TN, 37215
(615) 386 7096