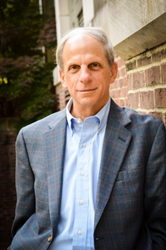 The moral system that dominated the western world for nearly a millennium is rapidly declining.
Nashville, TN (PRWEB) October 01, 2015
The moral system that dominated the western world for nearly a millennium is rapidly declining. In his new book, Soul, Self, & Society, Edward Rubin explores this momentous change in our society and seeks to help audiences better understand the new morality that is rising to take its place.
"People are increasingly focused on human self-fulfillment." said Rubin. "This is a real moral system, with as many demands and prohibitions as the traditional morality that is now in such rapid decline."
The book explains how, in the old moral system, individuals were expected to devote their lives to higher purposes — salvation of their souls and service to the monarchy. This system included: social hierarchy, subordination of women, viewing sex as limited to procreation within the boundaries of marriage and a view of child rearing as a process of indoctrinating moral restrictions.
In the new morality, however, individuals strive for personal fulfillment and plan their lives so that their future is fulfilling. This morality of self-fulfillment favors social equality, full opportunity to pursue one's chosen career, all sexual relationships that are voluntary and enjoyable and parenting that enables children to develop fulfilling lives.
Rubin's new book derives from two primary sources. The first is from a previous book Beyond Camelot, which explored the premise that the administrative state should change the way that scholars think about politics and law. The new book builds on this work by relating the new morality to the development of the modern administrative state. In addition, Rubin derived inspiration from his own life experiences, as he lived through a period of enormous changes in morality and government policies.
Soul, Self & Society is available on Amazon and Oxford University Press in both Kindle and hardcover editions. To learn more about Rubin's Soul, Self & Society as well as other work by this author, visit http://www.edwardrubin.com/.
ABOUT EDWARD RUBIN
Edward Rubin is University Professor of Law and Political Science at Vanderbilt University in Nashville, Tennessee. Previously, he taught at the University of California, Berkeley, Law School and the University of Pennsylvania Law School, and served as Dean at Vanderbilt Law School. Rubin has spoken about administrative law and legal theory at several academic conferences and workshops and has served as a consultant on administrative law to the People's Republic of China. More books by Rubin include The Regulatory State, Minimizing Harm, Legal Education in the Digital Age, as well as several others.