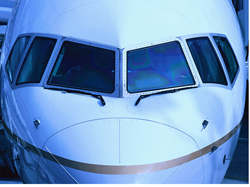 The E-Travel Visa program allow more than 100 countries citizens visit India without the hassle of visa problems of the past.
Orlando, FL (PRWEB) September 30, 2015
India Network Health Insurance announced new plan options for India-bound visitors this holiday season. India Network now offers accident and sickness insurance plans for world-wide travelers, irrespective of the destination. In recognition of the fact that the Government of India now offers visas on arrival for US citizens visiting India, it is expected many more US citizens are likely to be visiting famous Indian tourist spots such as the Taj Mahal. However, medical facilities in India vary quality; to serve this need, India Network teamed with GeoBlue to offer a plan that would help US citizens while traveling in India with any medical problems or accidents. The GeoBlue program offers a network of high quality medical facilities in India that meet US standards for treatment and offer medical evacuation in case of need.
In 2014, about 7.7 million foreign tourists arrived in India, a jump of more than 10 percent from the 2013. The increase in foreign tourists can be attributed to the government policies to ease travel to India and an e-travel visa facility for citizens of more than 113 countries worldwide. About 1.1 million United States citizens visited India during 2014, which tops the list of foreign nationals visiting India. In the first six months of 2015, about 5,778 US citizens utilized e-tourist visa facility offered by Government of India, and this number is increasing every month since inception of e-tourist visa program. However, there appears to be a void in providing high quality insurance coverage for US citizens while traveling to India . The new plan announced today will help these India-bound visitors with high quality insurance coverage that is offered by one of the most trusted brand of health insurance companies, Blue Cross Blue Shield of America.
An online application make it easy and convenient for anyone to apply for the plan through India Network Health Insurance Web site. Upon enrollment, a certificate of insurance coverage, along with other details such as providers in the destination country, will be electronically delivered. One requirement of this program is that the applicants must carry a valid health insurance coverage in the United States.
Dr. KV Rao, Founder President of India Network President stated that the recent welcome mat offered by the Indian Government is likely to contribute to a greater number of US citizens exploring India. The e-travel visit visa program makes travel to India easy for citizens of the eleven participating countries. India Network will be there to help them through this program.
About India Network Foundation
India Network Foundation, established as a US non-profit organization, has been helping the Asian Indian community in North America with programs and grants to academics from India for more than two decades. India Network Foundation sponsors visitor health insurance to students, temporary workers (H1 visa holders) and their families.
About India Network Health Insurance
India Network Services administers visitor health insurance to visiting parents, transient residents, tourists, students, temporary workers and their families. Cashless Visitor health insurance plans are offered for all age groups with network-based comprehensive coverage and with pre-existing condition coverage.
For more information visit http://www.kvrao.org.