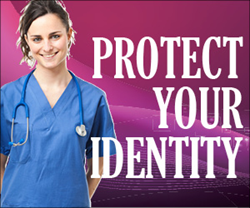 Excelsior, MN (PRWEB) September 30, 2015
Safe ID Trust is giving away $3,000,000 in services in the form of 10,000 Identity Theft Recovery family memberships to 10,000 nurses in a show of support to the nursing profession. The giveaway is in response to the negative and derogatory comments made about the nursing profession on ABC's The View. To provide the free memberships, Safe ID Trust has partnered with the world's largest online peer to peer nursing site, allnurses.com.
Safe ID Trust President and CEO Brian McLane found the remarks made on The View personally offensive. McLane's mother worked as a nurse for more than 30 years, and his company's donation of 3 million dollars in memberships through allnurses.com is to honor the profession.
Identity Theft is one of the most reported crimes in America and the medical industry is at a constant risk for identity theft due to stored information on numerous databases. 1 in 21 adults and 1 in 10 children will experience an identity theft, and that number for adults increases to 1 in 3 for those whose personal information has been breached. With this generous giveaway, 10,000 nurses (and family members at the same address) will have complete identity theft recovery to pre-theft status for an entire year should they become a victim of this devastating crime.
Safe ID Trust chose allnurses as the avenue to provide the memberships based on the organization's dedication to the industry and its online presence. Allnurses.com is the largest peer to peer nursing site in the world, a global site reaching nurses and nursing students around the world. What started out as one page with eight links is now a niche social networking site with many registered nurses who contribute an average of 2,200 user generated posts a day regarding nursing careers, nursing news, schools, best practices, and everything nursing related. Ninety-nine percent of the site content is generated by community members who represent more than 60 different nursing specialties, and attracts more than 3.6 million unique visitors each month with 12 million page views. Allnurses.com has an expanded online presence through multiple social media channels, which collectively has more than one million nursing influencers which will allow for fast communication of this give-away.
Interviews with all parties are available.
To schedule an interview please call Brenda Senden at allnurses.com @ 763-260-1232