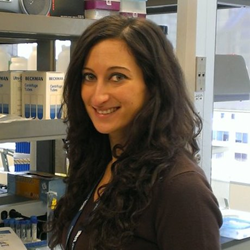 Yorba Linda, CA (PRWEB) September 29, 2015
During the development of oral cancer (OC), cancer-associated fibroblasts (CAFs) create a supporting niche by maintaining a bidirectional crosstalk with cancer cells, mediated by classically secreted factors and nanometer-sized vesicles, called exosomes. Little is known about the molecular alterations in CAFs that determine their unique functional properties and how exosomes contribution to OC progression.
Beckman Coulter is sponsoring a new educational webinar, "Proteome Profiling of the Tumor Microenvironment: Role of Human Primary Fibroblasts Derived Exosomes in Oral Cancer Progression," with Simona Principe, PhD, Post-Doctoral Fellow at the Princess Margaret Cancer Center, University Health Network. The webinar will present an investigation into stromal heterogeneity in oral cancer and detail how Dr. Principe was able to conclude that fibroblast-secreted exosomes affect OC cells growth, motility and glucose metabolism. The data provides a foundation to investigate how the tumor microenvironment affects OC progression.
Simona Principe completed her PhD in Immunopharmacology in Italy (2011) and she is currently conducting postdoctoral research in the lab of Dr. Thomas Kislinger at the Princess Margaret Cancer Center in Toronto, Canada. Her research interest focuses on applying proteomics technologies to investigate cancer biology. In particular, she studies the role of secreted extracellular vesicles as novel intracellular signaling mediators within the tumor microenvironment that support cancer progression and metastasis. Since 2012 she has published 5 papers/reviews in the field of proteomics and exosomes.
The complementary webinar, hosted by LabRoots, will be presented on October 8, 2015, at 8:00am Pacific Time.
For full details and free registration, click here.
About Beckman Coulter:
Beckman Coulter Life Sciences' mission is to improve the health of people around the world. A global leader in research automation, flow cytometry, centrifugation, cellular analysis, genomics products, and particle characterization, they provide sophisticated tools for basic biological research, including: causes of disease; potential new drug development and advancing clinical research. Beckman Coulter Life Sciences delivers the highest quality solutions and customer support — a commitment to excellence that's evident in everything they do.
About LabRoots:
LabRoots is the leading scientific social networking website and producer of online educational events and webinars. And we are a powerful advocate in amplifying global networks and communities, and contributing to the advancement of science through content sharing capabilities and encouraging group interactions.
Founded in 2008, LabRoots emphasizes digital innovation in scientific collaboration and learning. We have become a primary source for current scientific news, webinars, virtual conferences and more. Join for free and become part of the largest scientific learning community in the world.