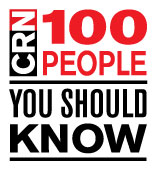 Ft. Lauderdale, Florida (PRWEB) October 01, 2015
Vijilan Security, the IT security company that exclusively enables Managed Service Providers (MSPs) and IT Solution Providers to deliver 24/7 security services, announced that Gary Mullen, Chief Sales & Marketing Officer, has been recognized as one of the "100 People You Don't Know But Should" in the IT channel for 2015 by The Channel Company's CRN®.
The CRN editorial team, assessing feedback from Solution Providers and other industry executives, compiles this list to celebrate under-the-radar channel-management team members from the industry's top vendors and distributors. Those selected have worked tirelessly to create, promote and manage programs and policies that support and drive the IT channel.
While new to the North American market, Vijilan brings more than 15 years of intelligence and expertise in detection and remediation of cyber-threats. The Company's advanced security services are sold exclusively through the Vijilan Partner Program, a white label channel sales model. With several 24/7 security service, support and log archiving offerings, Vijilan works with partners to determine which offering works best with their business model and the needs of its clients.
Mullen is the driving force behind the architecture of Vijilan's partner program and partner-friendly offerings. With more than 25 years of experience in both corporate marketing and managed security services sales and delivery, Mullen understands the needs of partners and how to help them succeed. This is demonstrated in the fast growth that VIjilan has seen since its launch into the market in June. Within the first three months of being in the market, Vijilan surpassed its first-year objective for signing partners. With more than 45 partners on board, Vijilan fills a big gap in the industry as the only security services provider to focus exclusively on the MSP market with security services for small to medium-sized businesses (SMBs).
Quotes
Gary Mullen, Chief Sales & Marketing Officer
Vijilan
"Understanding that most MSPs and IT Solution Providers typically don't have the security expertise and infrastructure in place to protect their customers, we've designed our offering to meet their needs and keep their customers protected. That's my goal, day in and day out. Getting to work with such a dynamic channel makes my work fulfilling and something I look forward to doing each day. It's an honor to be on this list and I am humbled to be included in such good company."
Robert Faletra, CEO
The Channel Company
"CRN recognizes that many unsung heroes deserve to be spotlighted for their behind-the-scenes efforts. This list honors those in the IT-channel trenches, toiling each day to achieve success for their companies and partners."
Showcased in the October issue of CRN, the "100 People You Don't Know But Should" list can be viewed at http://www.crn.com/100people.
Tweet This:
@TheChannelCo names Vijilan CMO, Gary Mullen to @CRN 100 People You Don't Know But Should #CRN100People crn.com/100people
About Vijilan
Vijilan Security enables Managed Security Providers (MSPs) and IT Solution Providers to sell cost-effective 24/7 security services to their clients. The company maintains a 100% channel sales model, meaning its services are sold exclusively through managed security and service providers. For more information about the company or partnership opportunities, visit: http://www.vijilan.com.
Follow Vijilan: Twitter and LinkedIn
About The Channel Company
The Channel Company, with established brands including CRN®, XChange® Events, IPED® and SharedVue®, is the channel community's trusted authority for growth and innovation. For more than three decades, we have leveraged our proven and leading-edge platforms to deliver prescriptive sales and marketing solutions for the technology channel. The Channel Company provides Communication, Recruitment, Engagement, Enablement, Demand Generation and Intelligence services to drive technology partnerships. Learn more at http://www.thechannelcompany.com.
Follow The Channel Company: Twitter, LinkedIn and Facebook
The Channel Company, CRN®, XChange® Events, IPED® and SharedVue® are registered trademarks of The Channel Company, LLC. All rights reserved. All other brand names, product names, or service names that appear herein are trademarks or service marks of their respective owners.