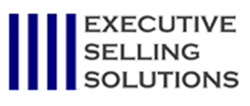 Does your company have a memorable brand, a good website, and a strong online presence? Guess what...so do your competitors.
St. Louis, MO (PRWEB) September 30, 2015
Executive Selling Solutions, corporate communication specialists, provides customized communication templates that are proven to immediately engage clients and increase sales.
"74% of consumers prefer email as their chosen form of business communication, and companies need to adapt to how they interact with prospects," says Robert Kodner, president. "We enhance a company's message with a series of high-impact emails that convey all the 'good things' about a business to potential clients."
Kodner continues, "The demand for our exclusive program is based on two factors: One, many employees lack the sales training required to effectively convert leads to sales; and two, companies know that consumers are able to shop their competition with the click of a button."
Executive Selling Solutions works directly with business owners and sales professionals who understand the challenge of making the most out of each consumer-interaction, whether it be by email, phone or text.
"In today's business environment, it takes more than advertising and social media to stay ahead of the competition," says Kodner. "Our customized templates ensure that every customer engagement, from initial contact to post-sale follow up, is meaningful and memorable to the consumer.
"Buyers need to be 'touched' 4-5 times before making a decision. Our easy-to-use templates give companies an effective and sophisticated solution to communicating their message to clients," states Kodner. "Most professionals want to improve their selling skills but don't know where to start. Now, for the first time, companies can utilize our turnkey system that fuses proven selling techniques with today's technology."
Executive Selling Solutions works with companies in the industries of franchising, financial services, e-commerce, home improvement, marketing/advertising, and product distribution.
For more information please contact:
Executive Selling Solutions
(314)-549-5577/(800)-313-3155
info(at)executivesellingsolutions(dot)com