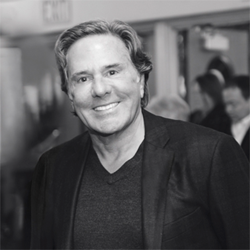 It is an honor for both me and our publications to be recognized by Folio at such an exciting time of growth and innovation for Diablo Publications - Steve Rivera, Founder, Diablo Publications
Walnut Creek, CA (PRWEB) September 30, 2015
Steven J. Rivera will be recognized at the Folio: 100 Awards in the category of Up-and-Coming Trailblazers. Rivera is being honored in this category with others whose accomplishments in their respective field are considered trailblazing and groundbreaking. These individuals execute innovative ideas and disrupt the status quo of their organizations. One hundred honorees in various categories will be recognized on October 19 at the Folio: 100 Awards Networking Reception, during The Folio Show at the Marriott Marquis in New York City.
The Folio: 100 is comprised of the best and brightest minds in the magazine and media industry today. From corporate catalysts to industry influences and C-level visionaries, these honorees represent every sector: consumer, business-to-business, regional, enthusiast, association, and more. A complete list of recipients can be viewed here.
"It is an honor for both me and our publications to be recognized by Folio at such an exciting time of growth and innovation for Diablo Publications" says Rivera. "I have a great passion for this industry, and I'm constantly on the lookout for the next step in our evolution as a publishing and custom content marketing company."
Rivera founded Diablo Publications in 1979 and has been an integral part of growing the company from a single original newsprint magazine, Diablo magazine, to a full print and digital publications company that produces products for itself and external clients. In 1990, Diablo Arts was created in partnership with the Lesher Center for the Arts. In 1991, Diablo Custom Publishing (DCP) was formed, providing complete print and online marketing communications and custom publishing services. Clients include the San Francisco Giants, the Oakland Athletics, The Rock and Roll Hall of Fame, and a multitude of corporate clients locally and nationwide, including top-level organizations in the health care and higher education sectors, as well as in arts and entertainment, sports, and technology.
In 1996, Diablo Publications acquired San Francisco Focus magazine and changed its name to San Francisco magazine. The publication was subsequently sold in 2005. Additional Diablo Publication launches include: Concierge East Bay in 1991, and Destination Oakland Visitors Guide and Concierge Wine Country in 2001; shortly followed by the acquisition of Vine Napa Valley magazine, now called Napa Sonoma. Most recently, Diablo launched the City Book Series in 2012 and Diablo Weddings in 2015.
About Diablo Publications
For 35 years, Diablo Publications has been creating award-winning publications, including Diablo magazine, Napa Sonoma magazine, Diablo Weddings, the Diablo City Book Series, Diablo Arts, Concierge East Bay, and the Tri-Valley California Visitors Guide. Covering travel, theater, lifestyle, and home design, Diablo Publications celebrates the people, places, and pleasures of the East Bay and North Bay. Diablo Publications' custom content division, Diablo Custom Publishing (DCP), provides complete print and online marketing communications and customer publishing services for corporate clients nationwide. For more information, visit diablopublications.com, dcpubs.com, diablomag.com, or napasonomamag.com.
About Folio:
Folio: is the leading publication serving the entire magazine and media industry. The Folio: family of products also includes the monthly Folio: magazine, weekly eNewsletters, Folio: Webinars, The Eddie & Ozzie Awards, and The Folio: 100. Visit Folio: online at foliomag.com.