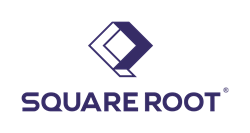 AUSTIN, TX (PRWEB) September 30, 2015
A new national survey from Square Root and Worldwide Business Research reveals that companies with distributed retail operations are facing critical time, technology, and efficiency challenges when it comes to driving operational improvements within their organizations. The report is the first to focus on District Managers, a pivotal role that connects corporate to stores and is responsible for driving brand consistency, corporate strategy, and overall store performance.
The report titled District Managers: The Links That Turn Corporate Strategy into Reality, focuses on the most critical components for driving success in distributed retail organizations today. Among its many findings, the report reveals that, despite a strong reliance on the field by both corporate and store teams, many District Managers today do not feel set up for success, with nearly 30% citing that their assigned duties are not currently achievable.
"We believe that District Managers are the unsung heroes of retail," said Chris Taylor, founder and CEO of Square Root. "They are coaches and problem solvers that drive execution of corporate strategies on the front lines. Those who arm their field with tools, support, and transparency create an incredible force for driving productivity, efficiency, and increased revenue across the business."
Much of the data the study uncovered centers on key barriers limiting the effectiveness of District Managers today. The findings include:
District Managers are pivotal in turning corporate strategy into reality at the store level
District Managers are a critical for building a foundation for innovation on a regional, national and global scale. From store asset management to ensuring compliance and quarterly performance, corporate executives noted heavy reliance on their District Managers.
Productivity challenges prevent optimal performance
While District Managers play a key role in optimizing store performance, only 44% said they spend more than 15 hours a week visiting stores. Being in the stores is critical for driving progress, yet 52% of District Managers manage up to 15 stores and are only able to visit up to five stores per week. This leaves three weeks or more between store visits in industries where performance and sales can change quickly.
In addition, 65% of District Managers stated that it was at least somewhat challenging to have sufficient time during store visits to cover action items with store managers. With more than 50% of stores contacting District Managers outside of their in-person meetings, this validates that District Managers lack adequate time to help their stores with corporate programs, systems, marketing programs, and sales incentives.
Today's tools don't align with on-the-go demands
Mobility and on-demand access to information is key for today's District Managers, yet they are still forced to piece together a variety of tools, devices, and software to manage their day-to-day tasks. 35% of District Managers cite paper and printouts as their preferred tool to prepare for store visits, but utilize iPads (49%) or phones (40%) to conduct the visits and then move to their tablet (39%) or desktop (36%) to report on the visit. The use of multiple devices and tools highlights a lack of efficiency, an opportunity for misinterpreted data, and the potential for inaccurate reporting.
Existing data silos and communication breakdowns disrupt effectiveness
As the middle man between the corporate office and stores, the role of the District Manager can be hindered by lack of data access and poor communication up and down the chain. Nearly 40% say the ability to access store data is at least somewhat challenging, while more than 30% said the ability to analyze store data is at least somewhat challenging.
District Managers also have to deal with store management that may not understand or want guidance from the corporate office. 60% said willingness of store management to accept advice is at least somewhat challenging while 35% of District Managers said they do not feel aligned with corporate objectives. This disparity shows the need for open communication up and down the chain in distributed retail organizations.
Turnover continues to be a primary -- and costly -- concern
Turnover is costly in any industry, but for District Managers in distributed retail networks, the high rate of turnover poses major concerns. There is a fundamental division in the District Manager workforce between those who see their position as a viable long-term career, and those who see it as a more impermanent job, with 60% of respondents expecting to be in a different role, either at the same company or a different company, within two years. Without strong tools for training and knowledge transfer, high turnover can severely halt efforts and progress, resulting in wide-ranging consequences in the short and long-term.
The full report, District Managers: The Links That Turn Corporate Strategy into Reality, can be found here.
About Square Root:
Square Root, an Austin-based Software as a Service (SaaS) company, creates technology solutions that power data-driven decision making for leading automotive and retail enterprises. Built for companies with distributed retail networks, Square Root's store relationship management platform, CoEFFICIENT®, delivers actionable data insights to align organizations, increase transparency, encourage collaboration, and improve store performance. Founded in 2006, Square Root has been bootstrapped to success, and serves as a trusted partner to many of the most well-known and complex enterprises in the world. For more information, visit http://www.square-root.com.
About Worldwide Business Research:
Worldwide Business Research is the world's biggest large-scale conference company and part of the PLS group, one of the world's leading providers of strategic business intelligence with 16 offices worldwide. Our conference divisions consistently out-perform their industry sector competitors on the quality of the events we produce and the relationships we nurture with both delegates and sponsors. Every year over 10,000 senior executives from Fortune 1000 companies attend over 100 annual conferences – a true "Who's Who" of today's corporate world. From Automotive events in Bucharest to Logistics conferences in Arizona and Finance summits in Hong Kong, WBR is dedicated to exceeding the needs of its customers around the world.
As the professional services marketing division of Worldwide Business Research, WBR Digital connects solution providers to their target audiences with year-round online branding and engagement lead generation campaigns. We are a team of content specialists, marketers, and advisors with a passion for powerful marketing. We believe in demand generation with a creative twist. We believe in the power of content to engage audiences. And we believe in campaigns that deliver results. Learn more at digital.wbresearch.com.