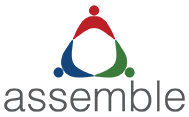 Houston, TX (PRWEB) September 30, 2015
Assemble Systems, the leading provider of Model-Data Management solutions for the construction industry, today announced that its software is now available on Amazon Web Services (AWS) GovCloud (US). AWS GovCloud is an isolated environment designed to allow U.S. government agencies and contractors to move more sensitive workloads into the cloud by addressing their specific regulatory and compliance requirements.
Assemble Systems is a cloud-based solution that lets architects, engineers and construction (AEC) organizations extract data, add intelligence and collaborate in real-time to make better decisions and deliver projects on time and in budget. Assemble is used for viewing models, estimating, scheduling and project control. The majority of Assemble Systems' clients are construction management companies operating across multiple markets, including government.
By making Assemble Systems available in the AWS GovCloud region, AWS GovCloud customers can now access and manage BIM data in a highly secure environment that meets federal government security requirements. As a result, AWS GovCloud customers will realize the added efficiencies of model data management across multiple scenarios.
"The availability of Assemble now on AWS GovCloud further enhances our commitment to meeting the unique needs of our government-based clients and projects," said Howard Davis, CEO, Assemble Systems. "With this, we now offer our customers even greater choice and flexibility for secure projects on the AWS cloud."
For more information, please visit http://www.assemblesystems.com/govcloud.
About Assemble Systems
Headquartered in Houston, TX, Assemble Systems is a BIM Model-Data Management software company. Its flagship product Assemble is a cloud based platform allowing AEC firms to leverage BIM data for increased project insight, advanced project collaboration and data-driven decision making. Assemble is used today to manage over 1,400 projects. The Assemble Systems team includes technology experts and experienced architecture, engineering, and construction industry professionals who are addressing BIM interoperability for design, construction and operation. For more information, visit http://www.assemblesystems.com, twitter.com/assemblesystems or linkedin.com/company/assemble-systems.