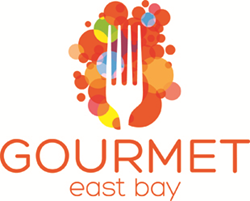 Diablo magazine's signature event, Gourmet East Bay, offers our partners the opportunity to reach Diablo's affluent readership and engage the community one-on-one. Barney Fonzi, President, Diablo Publications
(PRWEB) September 30, 2015
Presenting Partners Diablo magazine and Broadway Plaza jointly announce this year's Gourmet East Bay dining and party event, the toast of the San Francisco East Bay. In partnership with BiRite Foodservice Distributors, Gourmet East Bay will present more than 20 restaurants, spirits partner Maker's Mark, and numerous wine, beer, coffee, and dessert partners on November 21, 2015, at Broadway Plaza in Walnut Creek, CA. Promotional partners include ABC-7 TV and Yelp.
In addition to dining options and spirits tastings from the area's leading food and drink purveyors, the evening includes live music and dancing with the band East Bay Mudd, a silent auction and raffle, with proceeds supporting event beneficiary the Food Bank of Contra Costa and Solano. Prizes include shopping sprees at Broadway Plaza and 12 months of dining for two from participating Gourmet East Bay restaurant partners.
Gourmet East Bay brings to life Diablo magazine's annual award-winning special food issue, the centerpiece of Diablo's 2015 Food Award winners. This year's November Food Issue features Diablo's 2015 Food Award Winners, including four hot new chefs, reader favorites and the Diablo staff critic's pick of the best new restaurants of the year. The issue will also feature a guide to whiskey, where to drink and what to drink, plus a Q&A with Northern California's top chef, Thomas Keller of Wine Country's famed The French Laundry.
"Diablo magazine's signature event, Gourmet East Bay, offers our partners the opportunity to reach Diablo's affluent readership and engage the community one-on-one, while also supporting important charities and the vital services they provide," states Barney Fonzi, President, Diablo Publications.
Gourmet East Bay will be held Saturday, November 21, 2015, from 7 to 10 p.m., at Broadway Plaza in Walnut Creek. Complete event info and ticket info can be found at gourmeteastbay.com.
About Diablo Magazine
Covering topics ranging from travel, culture, and personalities to entertainment, recreation, and food, Diablo magazine is written specifically for the San Francisco East Bay market—from Central Contra Costa, into the Oakland and Berkeley hills, and throughout the Tri-Valley. With locally driven editorial content, beautiful photography, and resource listings, Diablo is a unique celebration of the San Francisco East Bay. Published since 1979, Diablo has been recognized for its editorial and design with numerous awards, including previous Maggie Awards for Best Overall Publication and Best Regional and State Magazine in the consumer category.
About Diablo Publications
For 35 years, Diablo Publications, an employee-owned company, has been creating award-winning publications, including Diablo magazine, Napa Sonoma magazine, Diablo Weddings, the Diablo City Book Series, Diablo Arts, Concierge East Bay, and the Tri-Valley California Visitors Guide. Diablo Publications' custom content division, Diablo Custom Publishing (DCP), provides complete print and online marketing communications and customer publishing services for corporate clients nationwide. For more information, visit diablopublications.com, dcpubs.com, diablomag.com, napasonomamag.com or diabloweddings.com.