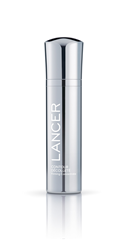 Contour Décolleté was developed to specifically address the thinner skin of the chest area and helps with lines, sagginess, blotchiness and hyperpigmentation.
Beverly Hills, California (PRWEB) October 06, 2015
Dr. Harold Lancer of Lancer Dermatology in Beverly Hills introduces another stunning addition to his lauded skin care system, The Method. Based on the principle of stimulating skin's self-renewal through daily exfoliation, The Method is designed as an interlocking anti-aging system that reveals glowing, flawless skin in just a few days' time. Created using his 30 years of practicing experience and massive worldwide patient base, The Method has become a ground breaking staple for the most discerning clientele seeking ageless skin.
Lancer Skincare's offering of Advanced Treatments allows a fine-tuning of The Method for every skin type and anti-aging concern, imparting the most specific and refined touch for each patient or client. With the many and varied requests from his Beverly Hills patients, Dr. Lancer constantly seeks to expand his line, maintaining the cutting edge of anti-aging research he has become famous for.
As a part of this ongoing research, Dr. Lancer found there was a high demand, but no topical solution for aging in the neck and décolleté area. Using lasers and radio frequency was possible for the patients in his practice, but Dr. Lancer sought to meet the consumer demand for a treatment specifically designed for the unique skin of the area, which has its own specific needs. Thus, Contour Décolleté was born.
An innovative firming concentrate, Contour Décolleté, boasts a 20% active constitution featuring Marine Cone Snail Venom, a 5-peptide liposomal delivery system, and an acid-free exfoliating blend – a completely unique formula developed to deliver both immediate and long-term improvements for the delicate neck, décolleté and bust line areas.
The lightweight serum absorbs into skin in seconds – plumping and smoothing away surface dehydration, softening the appearance of lines and crepiness. With continual use incremental improvement in appearance of wrinkles, surface texture, firmness and plumpness will be experienced.
Key Ingredients

Marine Cone Snail Venom is a bio-identical peptide designed to help significantly reduce the appearance of fine lines, criss-crossed chest wrinkles and crepey skin texture; critical signs of aging around the neck and décolleté.
Liposomal delivery system of fives peptides mimics skin's natural growth factors; together delivering a synergistic youth-building effect on skin.
Acid-free exfoliating blend encourages healthy levels of collagen, elastin and hyaluronic acid to help create smoother texture and tone for a naturally more-lifted appearance
Red Seaweed and high molecular weight Hyaluronic Acid provide essential hydration to smooth and plump surface roughness.
Usage
For daily use. Gently massage onto the neck, décolleté and bust line. Contour Décolleté is also appropriate for use on the inner upper arm. The quickly absorbing texture allows for immediate dressing; with no transfer onto clothing or jewelry.
To incorporate into The Lancer Method – after Polish and Cleanse, apply Contour Décolleté, and then follow with Nourish and, during the daytime, Sheer Fluid SPF 30.