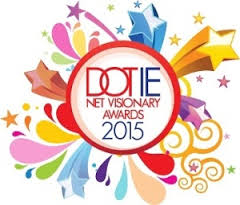 To have our client nominated for our creative against such strong brands is testament in regards to the way we work.
Dublin (PRWEB UK) 2 October 2015
A Dublin-based digital marketing company has been nominated for a top industry award for their campaign promoting fitness for everyone. Digital search marketing agency Base2Digital (http://www.base2digital.com/) is shortlisted for Best Use of Video for Digital Marketing at the Net Visionary Awards 2015. The Irish Internet Association awards, now in their 17th year, recognise excellence among businesses using the internet.
Base2Digital's Faster, Fitter, Stronger campaign for their client 1escape (http://www.oneescape.ie/), pioneers in Dublin's health and fitness industry, features blind Paralympian athlete Martin Gordon, who trains at 1escape gym in preparation for the 2016 Olympic Games. The campaign promotes fitness for everyone and dispels fears that the gym is a place of intimidation. Visually impaired tandem cyclist Martin, representing Ireland in Rio next year, won silver at the British Cycling National Time Trial Championships in June this year.
Ian Nunoo, Founder and Director of Base2Digital, is overjoyed with the agency's nomination success. "I am absolutely delighted with the nomination! We are a relatively new company, so to have our client nominated for our creative against such strong brands is testament in regards to the way we work and what we can achieve."
Base2Digital, based at the Digital Hub and renowned for being the pulse of all things digitally focused, is a team of diverse young creatives who are innovative in their approach to digital marketing. The agency is growing rapidly, built on its focus on pay-per-click (PPC) and search engine optimisation (SEO) in Dublin, offering a multi-disciplinary approach to search marketing.
Their client portfolio is expanding into areas such as fitness, food, and online security, to name but a few. The expansion is largely thanks to their innovative approach to marketing, creating a unique, custom SEO marketing plan by working closely with the people behind each business. After learning about the business, understanding its core values, aims and audience, the team develops a personal plan to achieve maximum success.
They also work with clients on developing, optimising and adapting PPC campaigns, having many years' experience in creating custom pay-per-click campaigns to maximise exposure and achieve results quickly.
Their latest client, Topmail, (http://www.topmail.com/) an internet company offering safer email with enhanced security, hosts an email application that can be accessed from almost any mobile device, phone or PDA, anywhere in the world. Base2Digital will be using their passion for digital marketing to optimise search marketing for internet security giants Topmail.
Established in November 2014 and a relative newcomer to search marketing in Dublin, Base2Digital will be competing against industry giants Toyota and Aviva at the awards ceremony. The Annual IIA Net Visionary Awards 2015, a well-established event where start-ups have the opportunity to go up against large corporate companies, is on Friday October 9th at the Concert Hall of the RDS, Ireland's largest exhibition and conference centre.
If you require the services of a leading digital marketing agency in Dublin, contact Base2Digital for innovative advice on the best way forward for your business.