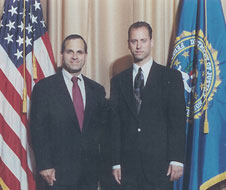 Jersey City, New Jersey (PRWEB) September 30, 2015
The JTB Law Group, LLC, a plaintiff's law firm based in Jersey City with a nationwide practice, announced today that it is actively investigating Volkswagen regarding the "CleanDiesel" engines installed in millions of cars sold by the company over the past six years. The firm handles consumer fraud complaints and concerns and has a track record of success with litigation.
On September 18th, the Environmental Protection Agency issued a warning letter to Volkswagen alleging thatVolkswagen installed sophisticated software in millions of 2009-2015 Volkswagen and Audi diesel vehicles, sold in the United States. Cars that are so equipped meet emissions standards when tested, but emit up to 40 times the allowable nitrogen oxide (NOx) pollution in normal operation. (http://www3.epa.gov/otaq/cert/violations.htm)
"Purchasers of these vehicles are doubly injured – first, they find out that the car they thought was environmentally friendly is not; second, because their vehicle may have lost most, if not all, of its trade-in or resale value," says Patrick Almonrode, the JTB staff attorney who is in charge of the investigation.
"We're determined to make sure that these purchasers are not left high and dry by Volkswagen's alleged enivronmental fraud," says Jason T. Brown, the head of the firm, former counsel and special agent to the FBI.
According to news reports, affected models include but are not limited to:
Jetta, 2009 to 2015;
Jetta SportWagen TDI, 2009 to 2014;
Beetle, 2012 to 2015;
Beetle Convertible, 2013 to 2015;
Audi A3, 2010 to 2015;
Golf, 2010 to 2015;
Golf SportWagen TDI, 2015; and
Passat, 2012 to 2015
Anyone who has one of the vehicles listed should be on the lookout for a recall notice from Volkswagen. If you have information about the investigation or have been affected by the conduct you are encouraged to call the firm at (877) 561-0000.
About JTB Law Group, LLC
Jason T. Brown of The JTB Law Group, LLC has received numerous national awards and accommodations including Top 100 Trial Lawyer, Top 10 Attorney Award and Martindale Hubbell AV+ Preeminent, the highest rating possible by the esteemed peer-review service. This release may be considered attorney advertising and past results do not guarantee future successes. The firm takes cases nationwide and offers free confidential consultations at (877) 561-0000.