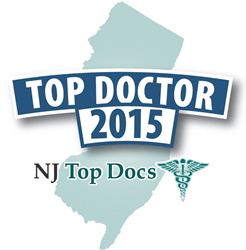 Scotch Plains, NJ (PRWEB) September 30, 2015
Renowned Orthopaedist, Dr. Robert A. Kayal, is hosting two educational events in October for patients and physicians that should not be missed!
Specializing in partial and total joint replacement surgery, New Jersey knee surgeon, Robert A. Kayal, MD, FAAOS is the regional pioneer of a cutting-edge advancement in knee replacement surgery: The Zimmer® Customized, Patient-Specific Total Knee Replacement utilizing Zimmer's® most advanced Persona Knee Replacement Implants.
This new technology allows the joint to be custom-fit to one's anatomy which speeds rehabilitation and optimizes surgical outcomes. This technique is the next generation in high-fidelity knee replacement surgery. Dr. Kayal performs this surgery exclusively at HUMC-Pascack Valley Hospital and Chilton Medical Center.
Patients are raving about this new knee replacement surgery: "Having hardly missed a beat, I'm now home exercising and walking, while recovering nicely from my left total knee replacement (Zimmer Persona)… Yes—just ten days ago. From Dr. Robert A. Kayal, MD and the surgical staff performing yet another of his 'small miracles,' to the loving, professional care of everyone I encountered at the Total Joint Center the entire event exceeded my every expectation. My anesthesiologist was especially helpful and understanding. I would not hesitate to recommend the Center to friends and family." – Janette M.
Dr. Kayal introduced the concept of outpatient joint replacement surgery to the local community and has performed more of these customized, patient-specific total knee replacement surgeries than any other orthopaedic surgeon in the country. In addition, he continues to perform outpatient unicompartmental and patellofemoral partial knee replacements on a routine basis.
Dr. Kayal will be hosting an informative educational presentation on knee arthritis and cutting-edge treatment options. Cocktails and hors d'oeuvres will be served at The Brick House on 179 Godwin Avenue in Wyckoff, New Jersey on October 1, 2015 from 6 p.m. to 9 p.m. Please RSVP to Linda at (201) 337-3300 by Monday, September 28th for reservations. This event is sponsored by Oakland Rehabilitation & Healthcare Center.
On Thursday, October 8th, 2015, Dr. Kayal will be hosting a second presentation on Customized Knee Replacement Surgery at The Grove on 691 Pompton Avenue in Cedar Grove, New Jersey from 6 p.m. to 8 p.m. This dinner and open bar event requires pre-registration. To book the event, please call (973) 317-7500 x1740.
The practice prides itself in administering outstanding and innovative orthopaedic care. The orthopaedic medical practice, with state-of-the-art facilities in New Jersey, has built its stellar reputation on patient referrals and word-of-mouth recommendations, and is a regional leader in customized knee replacement, minimally invasive orthopaedic surgery, sports medicine & arthroscopy, partial & total joint replacement surgery, platelet rich plasma injection therapy (PRP), hip arthroscopy, foot & ankle reconstruction, shoulder and upper extremity surgery, and the treatment of spinal disorders. Dr. Kayal has been performing these procedures, among many others, for years.
Dr. Kayal and his practice is dedicated to getting their patients "back in the game" quickly and safely. The orthopaedic surgeons provide comprehensive patient care with the respect, compassion and skilled, one-on-one attention that they deserve. Treating patients of the tri-state area, they're focused on developing lifelong relationships with clients who entrust them with their orthopaedic health, and they're grateful for the chance to serve them!
The practice offers many services, including but not limited to:

Minimally Invasive Surgery
Sports Medicine & Arthroscopy
Partial & Total Joint Replacement of the shoulder, elbow, hip, knee and ankle
Trauma & Fracture Care
Treatment of Spinal Disorders
General Orthopaedic
Bone Density Testing
Platelet Rich Plasma Injection Therapy
Hip Arthroscopy
Foot & Ankle Care
Osteoporosis
Laser Treatment
Customized Knee Replacement
Dr. Kayal is conveniently located in Franklin Lakes and Glen Rock, NJ. A third orthopaedic center will be opening in Westwood, NJ in the very near future. For more information and locations you can visit Dr. Kayal's full profile at http://www.njtopdocs.com/DrKayalFranklinLakes.
About Us
NJ Top Dentists is a comprehensive information resource of Top Doctors, Dentists and Hospitals. We are profiling over 900 Healthcare Providers and have made it convenient for you to find them.
NJ Top Dentists allows patients to "meet" these providers online before making their appointment.
For more information, visit http://www.NJTopDocs.com.
You can also follow us on Facebook – Twitter – YouTube