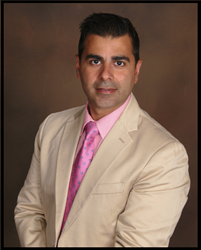 Scotch Plains, NJ (PRWEB) September 30, 2015
This past July, Dr. Chaudhary was on the planning board/committee for organizing a recent international spine meeting in collaborations with the Japanese spine surgeons. The meeting, held in Hawaii, was called "Spine Across the Sea" and the purpose was to educate practicing surgeons and surgeons-in-training about the latest scientific developments and a review of controversial topics in spine surgery.
Dr. Chaudhary was recently cited by Becker's Spine Review as a spine surgeon leader. This past August, The CDC published its report on osteoporosis and bone density issues in the US. and Dr. Chaudhary was asked to provide expert opinion on the topic for Health Day. In addition, Dr. Chaudhary was interviewed by a reporter at El Diario NY, a major Spanish-language paper regarding the orthopedic and spine related merits of using a standing desk.
For the next annual North American Spine Society Meeting held in Chicago this October, Dr. Chaudhary is chairing a program. The NASS meeting is the world's largest spine meeting held annually and this symposium is structured to assist the young surgeons transition from training into an efficient and effective practice.
Dr. Chaudhary is fairly involved in education and outreach and will be speaking in October and November locally to a group of primary care physicians, pain management physicians and other spine care providers.
Dr. Saad Chaudhary is currently at The Mount Sinai Hospital Systems in New York. He was previously an Asst. Professor at Rutgers – NJ Medical School. Dr. Chaudhary offers personalized patient care focusing on each patient's specific medical condition and functional needs. He has been recognized by his patients and peers to be a compassionate and outstanding clinician. His awards include NJ and NY Top Doc, America's Top Orthopedist, and NJ Magazine's Top Doctor. He attends to patients and operates at several area hospitals. He has written several chapters for Orthopaedic and Neurosurgical spine textbooks, along with publications for various professional journals. Dr. Chaudhary specializes in the treatment of all disorders of the cervical, thoracic, and lumbar spine with a passion for minimally invasive surgery, when surgery is needed.
Dr. Chaudhary's clinical interests include the evaluation and management (non-surgical and surgical) of cervical, thoracic, and lumbar spine disorders. Specialized services provided by Dr. Chaudhary include:

Minimally Invasive Spine Surgery
Disc Replacement Surgery
Complex Spine Surgery
Spine Trauma and Spinal Cord Injury Care
Scoliosis Surgery
Spinal Tumor Surgery
Revision Spine Surgery
Dr. Chaudhary is conveniently located in Montclair, NJ and New York, NY. For more information and locations, visit Dr. Chaudhary's online profiles here: http://www.njtopdocs.com/drsaadchaudhary1
http://www.nytopdocs.com/dr-saad-chaudhary
About Us
NJ Top Docs is a comprehensive information resource of Top Doctors, Dentists and Hospitals. We are profiling over 900 Healthcare Providers and have made it convenient for you to find them.
NJ Top Docs allows patients to "meet" these providers online before making their appointment.
For more information, visit http://www.NJTopDocs.com.
You can also follow us on Facebook – Twitter – YouTube