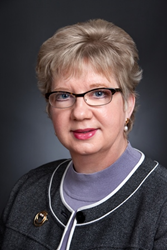 Our expansion into Walnut Creek helps build our presence in the community and brings us closer to a number of our clients and colleagues
WALNUT CREEK, Calif. (PRWEB) October 01, 2015
HNTB Corporation, a national infrastructure solutions firm, opened a new office in Walnut Creek to expand its presence in Northern California and better serve Contra Costa County, one of the state's five fastest-growing counties. HNTB has occupied the space since July, but the doors will officially open today after a two-month renovation period. The office, located on the second floor of 100 Pringle Avenue, joins three other HNTB offices in Northern California – Oakland, San Francisco and San Jose.
Long-time Contra Costa resident Darlene K. Gee, who was recently appointed to the Orinda City Council, is vice president and head of HNTB's Northern California district.
"Our expansion into Walnut Creek helps build our presence in the community and brings us closer to a number of our clients and colleagues," said Gee. "Contra Costa continues to be a growing part of the Bay Area with numerous transportation challenges and our presence in this area will better allow us to offer innovative solutions to these regional issues."
HNTB is currently working on a number of projects in Contra Costa County, including designing the I-580 Richmond San Rafael Bridge Access Improvement Project which will enhance mobility and connectivity to and from Contra Costa County. The firm is also working with various stakeholders in Richmond to provide a safe bicycle and pedestrian connection from Point Richmond to Point Molate. This project is taking an innovative approach to mobility in Northern California by minimizing the need for new infrastructure. HNTB is also part of the team of experts working to prepare the preliminary concepts for two Iron Horse Trail pedestrian bridges across Bollinger Canyon Road and Crow Canyon Road in San Ramon.
Other high-profile Bay Area projects that HNTB has designed or worked on include Levi's Stadium, the new air traffic control tower at San Francisco International Airport, Presidio Parkway, BART's Warm Springs Extension, the Golden Gate Bridge seismic retrofit construction management and the renovation of UC Berkeley's Memorial Stadium. HNTB was recently ranked among the top 100 majority-employee-owned U.S. companies for the 11th consecutive year.
About HNTB
HNTB Corporation is an employee-owned infrastructure solutions firm serving public and private owners and contractors. With more than a century of service in the United States, HNTB understands the life cycle of infrastructure and addresses clients' most complex technical, financial and operational challenges. Professionals nationwide deliver a full range of infrastructure-related services, including award-winning planning, design, program management and construction management. For more information, visit http://www.hntb.com.