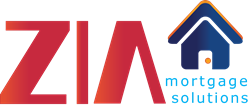 Zia provides mortgage document automation systems for companies across the industry, to deliver cost savings, rapid ROI, and improved visibility...
Boulder, CO (PRWEB) September 30, 2015
Zia Consulting, Inc., the leading provider of Enterprise Content Management (ECM) and Intelligent Document Capture (IDC) business solutions, will exhibit at the 2015 Mortgage Bankers Association Annual Expo, October 18–21 at the San Diego Convention Center. The exhibit hall booth will feature demonstrations of their Accelerate mortgage document automation solution, updated for TILA-REPSA documents. In addition, Zia will highlight customer success stories, such as how Interbank Mortgage generated a 700% increase in productivity with Accelerate.
New regulatory requirements and enhanced oversight, combined with industry consolidation and restructuring, have pushed banks to look for solutions that can improve a wide range of business processes related to mortgage documents. With the size of an average mortgage loan at over 500 pages and hundreds of different document types, the labor intensive and costly methods of processing loan documents used in the past are no longer possible for banks that want to compete.
"Zia provides mortgage document automation systems for companies across the industry, to deliver cost savings, rapid ROI, and improved visibility for enhanced compliance and business intelligence," said Phil Robinson, SVP at Zia Consulting, "Zia has experience providing mortgage document automation systems to a wide range of enterprises across the industry, with that experience directly feeding into development of our Accelerate solution." Accelerate provides intelligent capture "anywhere"—from mailroom automation, to embedded or mobile capture—that integrates with advanced workflow, records management, Universal Content Security, and existing Loan Origination Systems (LOS).
Accelerate features document capture technology from Ephesoft, a leading provider of Intelligent Capture for mortgage companies. Zia Consulting and Ephesoft recently released the second edition of their book "Intelligent Document Capture with Ephesoft." The book explains the benefits of using IDC technology within organizations, including those in the mortgage industry, as well as the implementation of document capture using Ephesoft. Copies of the book with be available to attendees at the Mortgage Bankers Annual Expo.
Find Zia at booth #917 on the exhibit hall floor; learn more about Accelerate, and enter to win great prizes. For more information on the 2015 MBA Annual Expo, visit http://events.mortgagebankers.org/102nd_Annual/default.html.
###
Zia Consulting delivers Enterprise Content Management (ECM) solutions that address the content chaos needs of your enterprise to better manage and secure the most important documents. As the leading partners for Alfresco and Ephesoft, we bring start-to-finish guidance and customization based on your organization's needs. Our Adhere solution focuses on solving SharePoint and shared drives by identifying and classifying critical content, integrating ECM platforms, streamlining business processes, and then delivering content security, information governance, and federated search. Our Accelerate solution targets the costly and complex document processing tasks that exist from mortgage, insurance, government, and more. It provides case management, automated classification and extraction, BPM/Workflow, and enterprise integration, to deliver a rapid ROI. For more information, visit http://www.ziaconsulting.com.