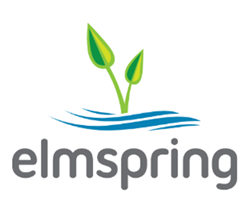 Seeing these startups fulfill their goals is an experience that never gets old
Chicago, IL (PRWEB) October 01, 2015
The real estate tech accelerator program, elmspring, is proud to announce its Session 2.1 Demo Day. The event will take place on October 6, 2015 at 1871 Chicago located at 222 W. Merchandise Mart Plaza on the 12th floor.
Founded by real estate professionals and entrepreneurs, Thomas Bretz and Adam Freeman, the elmspring accelerator is a three-month intensive program that provides support to startups developing disruptive technological products for the real estate and housing markets. Each startup receives seed capital, access to elmspring's exclusive network of advisors and mentors, office space at the premiere 1871 Chicago and other professional services and resources. The Demo Day event occurs at the culmination of the program.
"Each session's Demo Day proves to be just as thrilling as our first. Seeing these startups fulfill their goals is an experience that never gets old," says Bretz.
Participants and products that will appear in the elmspring 2.1 Demo Day include:
Abode: Sophisticated software coupled with highly trained human resources to deliver pre-qualified clients to residential and commercial real estate agents.
Commercial Connected: A two-sided marketplace connecting buyers & sellers and tenants & landlords with new listings fitting their specific criteria.
DrawBridge Solutions: A proprietary analytic process and advanced delivery tool that connects the dots between the unique data points (and consultants) related to environmentally impacted properties.
Property Carnivores: Cloud-based, big data app that helps agents run sophisticated digital marketing programs with no drain on the organization.
Serious investors are encouraged to attend the elmspring accelerator Demo Day event. For more information on the accelerator and the 2.1 Demo Day, please email info(at)elmspringchicago(dot)com.