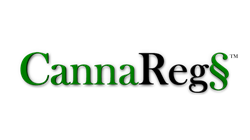 DENVER (PRWEB) September 30, 2015
Today, CannaRegs, the marijuana startup that provides enhanced, easy access to cannabis rules and regulations, announces its selection to compete at the TechCrunch Disrupt Pitch-Off on Oct. 1. CannaRegs will have 60 seconds to convince the judges that it should be awarded a coveted table in Startup Alley at TechCrunch Disrupt in London or New York. CannaRegs' inclusion in the Denver event may signal a change in approach for the vaunted startup launching pad.
Cannabis companies have encountered difficulties at prior TechCrunch conferences. No such company has ever won Disrupt. One cannabis-related company claims it won the popular vote at last year's Disrupt, but was not advanced to the Startup Battlefield. Additionally, last week, a cannabis-related company advanced to the final round at Disrupt in San Francisco, although they did not take home the top prize. Now, CannaRegs has its chance to compete for a spot at the main TechCrunch Disrupt conference.
CannaRegs is a perfect example of disruptive technology in the cannabis industry. It changes the way cannabis businesses access the cumbersome and ever-changing government rules and regulations that must be followed. Instead of hiring expensive lawyers or wading through endless regulations, CannaRegs subscribers can find the specific information they need in just a few easy clicks. CannaRegs also keeps its users up-to-date on any changes to the rules relevant to them and provides rare and unpublished content, such as a database of business violation reports.
"We are honored to compete at this year's event, and we are thrilled that cannabis startups are finally getting the recognition they deserve," says CannaRegs Co-Founder and Chief Strategy Officer Amanda Ostrowitz.
The TechCrunch Disrupt Pitch-Off will take place at 6 p.m. on Oct. 1 at 1644 Platte Street in Denver.
-###-
CannaRegs is a web-based subscription service that provides enhanced access to cannabis rules and regulations. Visit us at cannaregs.com.