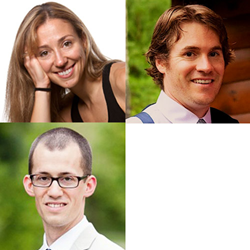 Yorba Linda, CA (PRWEB) October 01, 2015
Progress in the wide-ranging discipline of neuroscience shows no signs of slowing down, whether in basic research (for diseases such as Parkinson's, Alzheimer's, and Amyotrophic Lateral Sclerosis) or as a target for therapeutic drugs.
Despite advances, thorny obstacles remain. Research and drug discovery are curbed by low-throughput techniques; the knowledge, skill level, and experience needed to perform numerous common assays may be advanced; and the assays themselves are expensive.
A solution is at hand. Axion Biosystems is sponsoring a new, free educational webinar, "Advancing neuroscience: functional insights from in vitro microelectrode arrays." The presentation will detail the company's microelectrode array (MEA) technology and the Maestro platform, which provide a simple approach to measuring complex, functional neural responses at the throughput level you require. The platform, along with integrated control software, makes acquisition and analysis of neural networks accessible, straightforward, and scalable up to 96 wells.
The presenters are Carol Marchetto, PhD, senior staff scientist at the laboratory of Dr. Fred Gage, The Salk Institute for Biological Studies; John Graef, PhD, senior research investigator, Bristol-Myers Squibb; and Daniel Millard, PhD, senior application scientist, Axion Biosystems. The speakers will also share examples of successful implementation of the platform in neuroscience research and discovery programs: Dr. Graef will present on pain modeling using dorsal root ganglia, and Dr. Marchetto will talk about exploring network-level signaling in an in vitro autism model.
Dr. Marchetto is involved with understanding the mechanisms by which human pluripotent stem cells become a fully developed functional neuron. She is studying the behavior of different subtypes of human neurons in neurodevelopmental/neuropsychiatric diseases, such as autism spectrum disord ersand schizophrenia. Clarifying those mechanisms may illuminate the unique plasticity in the human central nervous system, and may help to develop strategies for drug screen platforms and potential therapy candidates for neurological diseases. Dr. Marchetto received her PhD in genetics and microbiology at the University of Sao Paulo, Brazil.
Dr. Graef received his PhD in neuroscience from Wake Forest University, Winston Salem, NC, where he focused on acquired changes in ion channel expression and function, leading to pathophysiological states of hyperexcitability, such as epilepsy. He later became a staff scientist at the biotech company Targacept, where he was involved with the development of a higher-throughput brain slice electrophysiology platform and several automated electrophysiology assays. Dr. Graef is presently focused on using multielectrode array platforms to develop in vitro efficacy assays for multiple discovery programs.
Dr. Millard is a neuroengineer with five years' experience in neurophysiology and electrical stimulation. He is interested in applying these skills toward the development of novel medical platforms to advance diagnostics and treatments for neurological disorders, especially through the use of electrical stimulation.
The complementary webinar, hosted by LabRoots, will be presented on October 7, 2015, at 9 am PT/12 pm ET.
For full details and free registration, click here.
About Axion Biosystems:
Axion Biosystems, a life science company, specializes in solving problems related to human heart and brain activity by integrating its core technology – proprietary electronics and microfabrication methods – with biology. This capability has led the company to initiate development of products for life science instrumentation, medical diagnostics, and implantable stimulation devices. Axion's team has commercialized the Maestro, the first multiwell microelectrode array platform. Pharmaceutical and biotech companies, academics, and government agencies use its products to screen complex human functions and disease states in a dish, such as the arrhythmias and seizure activities that emerge between networks of human cells.
About LabRoots:
LabRoots is the leading professional networking website designed to connect all science verticals. Founded in March 2008, LabRoots' vision was to connect the scientific world, leveraging a myriad of unique features and tools, and discovering meaningful collaborations across geographic boundaries and fields of expertise. LabRoots is the owner and producer of BioConference Live – which has grown into the world's largest series of virtual events within the Life Sciences and Clinical Diagnostics community.