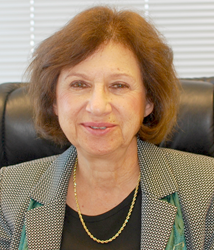 Dulles, VA (PRWEB) September 30, 2015
Fran Craig, Founder and Chief Executive Officer of Unanet, has been nominated in the Community Leader Category of the 2015 GWSCPA Women to Watch Awards.The nominees for this award are women who demonstrate leadership in the Greater Washington DC area and promote the advancement of women. Specifically, these women have contributed to integrating women's personal and professional lives and advancing women to positions of power. These women also specifically exhibit leadership in the civic arena surrounding professional women's issues.
The owner of Unanet, Fran founded the company in 1998 and has been passionate about the promotion of women into positions of power in the workplace for the entirety of her career. Recently in a Washington Post article by Thomas Heath, Fran discussed how opportunities for women to gain executive positions were few and far between, which drove her to create a women's task force. This was the beginning of her advocacy for women in the professional world.
Specifically, Fran Craig has been a proponent of professional women's advocacy in the Greater Washington DC area. In addition to Fran's leadership, Unanet as a company demonstrates a strong, longstanding commitment to the Greater Washington Region by continuing to build and support its software exclusively from its headquarters located in Dulles, Virginia.
About GWSCPA:
The Greater Washington Society of CPAs serves more than 3,000 CPA and Non-CPA members in the District of Columbia, Maryland and Virginia. Founded in 1923 as the CPA society for the greater Washington, DC metropolitan area, the GWSCPA has a special niche among CPA societies, serving as a more concentrated cross-section of business, industry, government, education and public accounting than can be found anywhere.
About Unanet:
Unanet is a leading provider of Cloud or On-Premise software for project-based organizations. Unanet delivers skills management, resource planning, budgeting & forecasting, time & expense reporting, billing & revenue recognition, and project management reporting. Over 1,000 organizations rely on Unanet to maximize staff utilization, reduce administrative costs by 90%, improve invoicing by 10X, and support forward decision-making for improved operations.