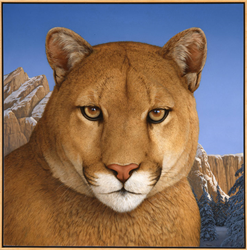 Faced with disaster, what objects would you save from the Buffalo Bill Center of the West collection?
Cody, Wyoming (PRWEB) September 30, 2015
With images of artwork and more added almost daily to its online collection, the Center of the West is happy it can share its treasures—albeit virtually—with the Internet audience. Even more, the Center welcomes the give-and-take, back-and-forth of its online visitors as each one interacts with centerofthewest.org. To build even more relationships, the Center's web team asks the question, "Faced with disaster, what from the Buffalo Bill Center of the West would you save ?"
One frequent example of just such a calamity is very close to home for the Center. "Given that there is a massive, overdue supervolcano just west of us, we often ponder what it would be like if it erupted," notes Seth Johnson, the Center's creator of the digital collection. "Without a doubt, the Center would be physically destroyed by fire, lava, ash, etc. Some speculate the eruption would be so massive that it would bring the end of the United States as we know it. However, geologists are quick to point out that Yellowstone's supervolcano probably wouldn't erupt suddenly without warning. We would have at least a little time to gather our most important objects."
The Center launched its online collection—information and images for some 22,000 museum objects—more than two years ago. Now it's celebrating with a contest and prizes. Participants are encouraged to check out the contest information on the Center's website. "Creating a gallery is quite user friendly," adds Nancy McClure, Electronics Communications Manager, who collaborated with Johnson on the gallery project. "Already, we have some awesome entries; I'd encourage participants to take a look at them if they need ideas to get started." The deadline for entries is December 4, 2015.
There are three winning categories of prizes: 1) The Supervolcano Superstar is that person with the most likes/shares on his or her Virtual Gallery page; 2) For the Museum's Choice Award, the Center's panel of experts picks their favorites based on carefully selected items and a short description about the choices; 3) Finally, judges select the Analytics Ninja based on the number of most unique visitors to Ninja's gallery as measured by Google Analytics. Johnson notes that judges also will award third, fourth, and fifth place prizes.
"Naturally, we hope for many visitors to our website," McClure says, "but more than that, we simply want participants to connect personally with our collections here at the Center of the West—and possibly plan a visit to see their gallery 'up close and personal.'"
For more information, contact Johnson, 307-578-4091, or McClure, 307-578-4102, or e-mail them at the addresses listed here.
Since 1917, the award-winning Buffalo Bill Center of the West in Cody, Wyoming, has devoted itself to sharing the story of the authentic American West. The Center, an affiliate of the Smithsonian Institution, is now in its fall schedule, open daily 8 a.m. – 5 p.m. For additional information, visit the Center's website or its pages on Facebook and Google+.