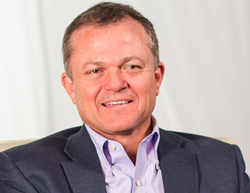 By summarizing the donor data into clear, easily understandable snapshots, our clients can achieve better fundraising results.
Virginia Beach, VA (PRWEB) September 30, 2015
StratusLIVE, LLC, a leading provider of cloud-based software for enterprise nonprofit organizations, has announced the release of its enterprise-level Constituent Analytics feature for StratusLIVE for Fundraisers, built on the award-winning Microsoft Dynamics CRM platform.
New for version 6.1 of StratusLIVE for Fundraisers, Constituent Analytics provides at-a-glance information regarding donor payment and gift history, including most recent donation, highest-value donation in the donor's gift history, and the types of gifts that were made. This mobile-ready, graphic-rich interface uses responsive design in order to allow nonprofits to view constituent analytics anytime, anywhere, on any device.
StratusLIVE clients can now examine profiles, interactions, transactions, and giving history summaries for individuals and groups of constituents, as well as perform a number of custom query operations designed to empower nonprofit staff to directly and fully engage with donors.
At its core, Constituent Analytics summarizes data for each individual contact and provides users with powerful, easy-to-use tools to examine the findings in order to make faster, more well-informed decisions. Constituent Analytics displays the individual's real-time donor status—current, pending lapse, and lapsed.
"The purpose of Constituent Analytics is to evaluate the nonprofit's donor database to produce useful snapshots that can be used to identify opportunities for improved performance," said Brett Meyer, StratusLIVE's Director of Product Management. "Constituent Analytics brings these insights to the forefront so that nonprofits can reach out to donors at the right time with more effective messaging for stronger donor relationships."
In addition, Constituent Analytics can be further enhanced with StratusLIVE's new analysis model which goes beyond traditional recency, frequency, monetary value (RFM) reporting. By introducing a fourth dimension, constituent lifecycle management, StratusLIVE clients benefit from a more clear, complete picture of each donor's current engagement and giving.
"We built Constituent Analytics because many enterprise-class nonprofit clients are sitting on a huge goldmine of donor data—they just don't have the ability for fundraisers to use it quickly in the field," said Jim Funari, co-founder and CEO of StratusLIVE. "By summarizing the donor data into clear, easily understandable snapshots, our clients can achieve better fundraising results."
About StratusLIVE, LLC
StratusLIVE is a leading provider of cloud-based solutions for nonprofit organizations. The StratusLIVE for Fundraisers suite features enterprise-class relationship management, online fundraising, business intelligence, and analytical marketing capabilities, natively integrated with the commercial Microsoft Dynamics CRM platform. StratusLIVE is headquartered in Virginia Beach, Virginia with offices throughout the United States. For more information, visit http://www.stratuslive.com.