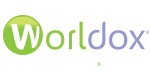 This expansion of Worldox Cloud offerings follows the September launch of Worldox Cloud Australia, hosted in NEXTDC. We're excited to deploy Worldox Cloud to Canadian lawyers to further enrich their experience using our DMS. noted Ray Zwiefelhofer
Glen Rock, NJ (PRWEB) October 01, 2015
World Software Corporation®, the makers of Worldox®, the award-winning and globally recognized document and email management solution, and LexCloud.ca are pleased to announce the official launch of Worldox Cloud Canada, hosted exclusively by LexCloud.ca for Canadian law firms who want flexible document access in the cloud.
Available on October 1st, Worldox Cloud Canada brings the flexibility of Worldox Cloud to Canadian users. Using a data center located within Canada, Worldox Cloud Canada provides law firms with more options to take advantage of the cost and productivity benefits of the cloud.
Worldox Cloud is a software as a service document management solution (DMS) leveraging the proven power of the Worldox Platform. Worldox Cloud is unique among cloud solutions in that delivers the same powerful Worldox interface that on premise customers utilize, allowing a faster more seamless experience than traditional web based platforms.
The leading provider of cloud services to Canadian law firms, LexCloud.ca offers a secure Canada-based cloud platform for firms to access their data and applications.
Worldox Cloud Canada advantages include:

Documents and data stored on Canadian soil
Quick and secure document access over any Internet connection
Cost-effective monthly subscription
Hassle-free DMS software management
Disaster Recovery protection with automated, frequent backups
Expert technical support
Scalable implementation
"The LexCloud.ca and World Software teams have already enjoyed success with the on-premise version Worldox solution in many Canadian firms, and we are confident that this will translate to a great Worldox Cloud experience for Canadian lawyers." said Ray Zwiefelhofer, President of World Software Corporation. "This expansion of Worldox Cloud offerings follows the September launch of Worldox Cloud Australia, hosted in NEXTDC. We're excited to deploy Worldox Cloud to Canadian lawyers to further enrich their experience using our DMS."
Worldox Cloud can be used anytime, anywhere. "Lawyers will be amazed by their ability to access, manage and share Worldox documents from remote locations," noted Zwiefelhofer.
For more information, contact simplify(at)LexCloud(dot)ca or visit LexCloud.ca.
About World Software Corporation
Founded in 1988 and based in Glen Rock, New Jersey, World Software Corporation® is an innovative leader in the Document Management Systems (DMS) category. The company's flagship product Worldox has an install base of over 6000 companies in 52 countries. For more information about World Software Corporation and its products, please visit us at http://www.worldox.com. Follow us on Facebook or Twitter @worldox. World Software Corporation® and Worldox® are registered trademarks of World Software Corporation. All other trademarks are held by their respective owners. For more detailed information, please visit http://www.worldox.com, call 800-962-6360 or email sales(at)worldox.com.
About LexCloud.ca
LexCloud.ca is the leading Canadian provider of Cloud solutions and services to Canadian law firms. Building on two decades of serving the technology needs of law firms, the LexCloud.ca team is proud to offer two great ways for lawyers to get better access to their documents and practice tools: Private Cloud, which replaces on-site networks with complete networks and virtual Desktops in the Cloud, and Worldox Cloud Canada, for document management in the Cloud. Visit us at http://www.lexcloud.ca. Follow us on twitter @lexcloud.
Contacts:
Helle Schwartz-Grossman
Marketing Manager
(201) 444-3228 / (800) 962-6360
hgrossman(at)worldox.com
Michael Downing
LexCloud.ca
sales(at)worldoxcloud.ca
(844) 450-4545