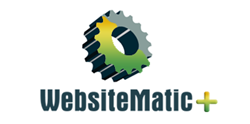 Building a Weebly website is surprisingly simple, but it's also equipped with the advanced features you need to take your business to the next level:
Ottawa, ON (PRWEB) October 06, 2015
We are pleased to announce the latest version of Sibername's Website Builder, now powered by Weebly. This powerful new partnership brings our customers Weebly's easy-to-use interface and high quality themes, combined with the dependable support and trusted reputation Sibername has delivered to the Canadian technology community for over 15 years.
Today, over 30 million people and small businesses use Weebly to build their online presence. The fully-customizable design platform lets the users create a professional site, blog or online store in minutes, including comprehensive eCommerce features, SEO support and mobile responsive themes that work brilliantly across phones and tablets.
Building a Weebly website is surprisingly simple, but it's also equipped with the advanced features the users need to take their business to the next level:
Drag, Drop & Publish – Weebly's Drag & Drop Website Builder makes it simple to publish a powerful, professional website with no technical skills required. Plus, building a website is done in real time, right from a web browser so there's nothing to install or upgrade.
Mobile-responsive Design – All sites and themes are mobile optimized across phones and tablets. Edit the mobile version of the website directly from the Weebly Site Creator.
Complete eCommerce Solution – The users can sell digital goods and physical products online and provide a consistent shopping experience across Web and mobile. Track their inventory, select sophisticated storefront themes, choose from a variety of payment options including Stripe and PayPal, integrate discount codes, and more.
High-quality Themes – From ultra-modern minimalist to bold and classic, Weebly has a wide selection of beautiful templates to fit the user's unique design palate—and the user controls every part of the layout.
Search Engine Optimized – The website is automatically optimized for search engines through the use of sitemap, automated pinging of new content, proper HTML formatting, and meta descriptions.
Sibername is offering Weebly at various pricing options, including a free plan and premium plans starting at $6.45/month. With Sibername and Weebly's shared mission to empower more small businesses and entrepreneurs to build their online presence.
Basic version is free for all domain names registered with Sibername.
In order to to start building a website by Weebly website builder,
the users need to login to http://www.sibername.com/user
Select a domain name from the pull down menu on the right
click Start.
Click here to access Sibername Weebly Website Builder feature list.
About SiberName
Headquartered in Ottawa, SiberName Internet and Software Technologies
Incorporated have been providing Internet consulting services since 2000.
The company is considered one of the best providers of Internet technology
to consumers and small businesses in Canada. SiberName helps customers
register Canadian domain names at rock bottom prices, and offers Canadian website hosting for a great price.
For more information, visit http://www.sibername.com.