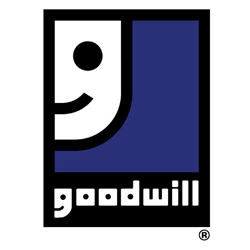 "Supporting job seekers of varying needs and abilities is at the core of what we do at Goodwill every day," said Jim Gibbons, president and CEO of Goodwill Industries International.
Rockville, MD (PRWEB) October 01, 2015
This October, Goodwill Industries International will join the nation in acknowledging the importance of employees with disabilities — a vital component of the U.S. labor force — during National Disability Employment Awareness Month (NDEAM). This year's celebration marks 70 years since President Truman authorized Congress to officially recognize workers with disabilities.
This year's theme, developed by the U.S. Department of Labor — "My Disability Is One Part of Who I Am" — underscores the fact that employees with disabilities bring a wide variety of skills to the table. They make up nearly 20 percent of America's workforce, yet their unemployment rate is more than twice that of workers without disabilities. It is crucial that American employers continue to make efforts to hire workers of all backgrounds and abilities.
For 113 years, Goodwill has worked tirelessly to support job seekers with disabilities and specialized circumstances through training, placement and employment efforts. The Goodwill 2015 Achiever of the Year and Kenneth Shaw Graduate of the Year award recipients exemplify the benefits of Goodwill's employment programs and highlight the achievements of both those currently enrolled and those who have gone on to independent success.
The Goodwill Industries International Achiever of the Year, Steve Hennessey, is a person who has shown great progress and accomplishment in overcoming challenges to finding employment and who still benefits from the Goodwill work environment. Hennessey lost his father at a young age and was placed in a home for people with intellectual disabilities after his mother was no longer able to care for him. Today, he lives independently and is known for his hard work and infectious smile at a federal building, part of a Goodwill Omaha, Serving Eastern Nebraska and Southwest Iowa, custodial program, where he's worked since the age of 20. "I just like to work," said Hennessey. "I want to work a long time." Click here to view a video about Steve.
The Kenneth Shaw Graduate of the Year award honors a person who has completed a Goodwill career program and found success with a non-Goodwill employer. Archie Gibbs, the 2015 honoree, couldn't be more worthy of the designation. After experiencing profound hearing loss as a child and enduring an abusive family situation and life in the foster care system, he arrived at Goodwill Industries of Middle Georgia (Macon) in 1998 to receive career training. There, he rose through the ranks of the Goodwill's custodial service training program, and today he and his wife, Chericah, own and operate Coleman Cleaning Service, providing residential and office cleaning. "I never thought I [would] be where I am today if I didn't have faith, God and Goodwill in my life," said Gibbs. Click here to view a video about Archie.
"Supporting job seekers of varying needs and abilities is at the core of what we do at Goodwill every day," said Jim Gibbons, president and CEO of Goodwill Industries International. "We are so pleased to celebrate the achievements of Goodwill program participants, and all employees with disabilities, during National Disability Employment Awareness Month."
For more information about how your donations help us support employees with disabilities in obtaining meaningful employment, visit our website at http://www.goodwill.org.
About Goodwill Industries International
Goodwill Industries International is a network of 165 community-based agencies in the United States and Canada with a presence in 14 other countries. Goodwill is one of America's top 20 most inspiring companies (Forbes, 2014). Goodwill agencies are innovative and sustainable social enterprises that fund job training programs, employment placement services and other community-based programs by selling donated clothing and household items in more than 3,000 stores and online at shopgoodwill.com®. Local Goodwill agencies also build revenue and create jobs by contracting with businesses and government to provide a wide range of commercial services, including packaging and assembly, food services preparation, and document imaging and shredding. In 2014, more than 426,000 people in the United States and Canada used Goodwill's intensive one-on-one career services to prepare for employment. In addition, more than 24 million people used computers and mobile devices to access Goodwill education, training, mentoring and online learning services to strengthen their skills. To learn more, visit goodwill.org.
To find a Goodwill location near you, use the online locator at Goodwill.org, use the Goodwill Locator app at goodwill.org/apps, or call (800) GOODWILL. Follow us on Twitter: @GoodwillIntl and @GoodwillCapHill, and find us on Facebook: GoodwillIntl.