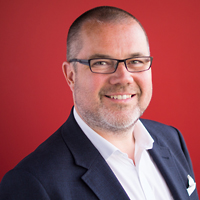 It's a great joy to be recognized for our work in advancing the field of Customer Experience.
Seattle, Washington (PRWEB) October 06, 2015
The Customer Experience Professionals Association today announced Lenati's Paul Conder as one of the recipients of the 2015 Customer Experience Impact Award winners for outstanding achievement in developing innovative customer experience (CX) approaches, expertise, and instruction.
As one of ten recipients of the award, Paul Conder, who is Lenati's Customer Experience Practice Lead, was selected because of the firm's transformative CX work and larger mission in creating effective CX design, using good business practices, and helping brands build stronger connections with customers.
"We are ecstatic and honored to see one of our key thought leaders receive this award," says Kris Klein, Lenati's Managing Partner, "This recognition is another demonstration of the innovative work that Paul and his team delivers for our clients every day."
Lenati's work has collectively reached over one billion customers world-wide and delivered more than $2 billion in new business for clients. Lenati has helped design and improve the customer experience across physical and digital touchpoints for many global brands, including Starbucks, Microsoft, T-Mobile, Capital One and Hilton.
When notified of the award, Conder said, "It's a great joy to be recognized for our work in advancing the field of Customer Experience, and for the Firm to be recognized by the Association is a real honor."
About Lenati:
Lenati is a marketing and sales strategy consultancy helping companies acquire, grow, and retain customers. Based in the Pacific Northwest and serving clients across North America and Europe, Lenati's services span five areas of expertise, including Customer Acquisition, Go-to-Market Strategy, Customer Experience, Customer Retention and Loyalty, and Sales Performance.
More information about the firm, clients and services can be found on their site at http://www.lenati.com.